LED technologies are confidently taking their place in the beauty industry and medicine. They are used in various procedures by a beautician, in-home masks, and even to relieve pain and problems with the musculoskeletal system.
When choosing a light therapy device, one of the first decisions you need to make is to choose an LED color. Most often, devices offer three colors (blue, red, infrared), each responsible for a certain state. In this article, we'll look at the Nuve brand devices, their purpose, the science behind them, and their performance based on scientific research.
Nuve — Acne Treatment Light Therapy
Nuve — Anti-Aging Light Therapy
Nuve — Pain Relief Light Therapy
What is Nuve light therapy?
Nuve is a brand of LED Technologies, Inc. (which also includes reVive light therapy).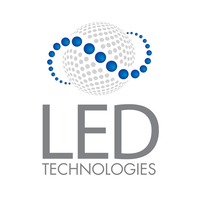 Nuve has FDA FDA is a Food and Drug Administration standard that guarantees the quality and safety of the presented device. approvals and CE medical marks The CE mark is a declaration by the medical device manufacturer that a product meets the safety and performance requirements of all relevant European Medical Device Regulations. , including for the treatment of acne, wrinkles, and pain. LED light therapy devices are designed according to medical requirements and are safe for all skin types. And the specially developed Deep Penetrating Light (dpl®) technology, which works from the inside and penetrates deeper, qualitatively improves the mechanism of cell regeneration in the body. This helps to reduce or eliminate the need for potentially harmful drugs as well as costly surgery.
How does Nuve light therapy work?
approved for pain management and skincare, Nuve therapy devices use light energy of a specific length to improve cell health by accelerating the repair and replenishment of damaged tissue cells.
Depending on the wavelength, our skin absorbs therapeutic light (blue, red, or infrared) and uses it as an energy source to stimulate cell regeneration, as well as kill bacteria and have antimicrobial effects. Thus, it is possible to accelerate the regeneration of new tissues, and, if necessary, to optimize the healing processes.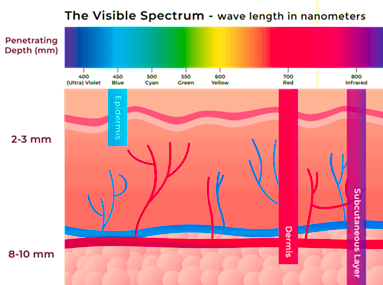 In addition, light from diodes has been shown to increase the formation of nitric oxide in treatment areas and thereby improve blood circulation in these areas. Also, LED therapy increases blood flow to the site of exposure and affects skin cells, particularly mitochondria — namely, they provide the cell with energy by producing ATPATP is a substance that provides energy for many processes, such as muscle contraction, the transmission of nerve impulses, and cell proliferation.. When light particles (photons) penetrate the skin, they stimulate the mitochondria in the epidermis and dermis to produce more ATP — and this, in turn, leads to improved local metabolism, which has a positive effect on the body.
What diseases does Nuve treat?
Nuve manufactures products in several colors: blue, red, and infrared.
Why do we use different wavelengths? There are two main reasons: penetration depth and different biological effects.
🔵 Blue light
Blue light emits short wavelengths (421-495 nm) and is close to ultraviolet in the spectrum, which gives it the same antibacterial properties but does not expose the skin to additional risk. Based on this, blue light therapy penetrates the pores and destroys bacteria. While some bacteria are beneficial, others contribute to the production of oil and other acne-causing conditions.
The blue light fights the propionic acne bacteria and effectively treats breakouts that don't respond to antibiotics. Treating acne with blue light also helps prevent future breakouts and bacterial skin infections.
🔴 Red light
Red light has a wavelength of 628-780 nm and penetrates the layers of the skin to a depth of 4-5 mm.
Red light rays reduce wrinkles and visible lines of the skin, naturally stimulate skin renewal, and do not damage it at all. The action of light replenishes the natural resources of the skin, allowing it to renew itself, look fresher and more youthful. It stimulates fibroblasts, increases collagen metabolism and production.
Also, red light in alopecia can stimulate hair growth. It is also useful after invasive procedures: it will accelerate recovery, shorten the rehabilitation period.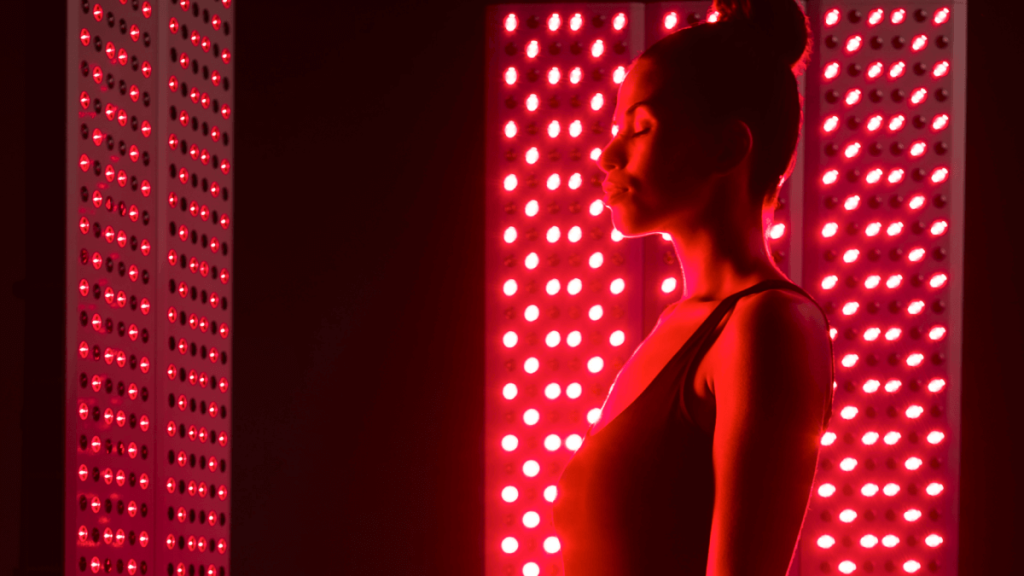 ⭕ Infrared light
Infrared light can penetrate deeper into muscle tissue and nerves. It has a longer wavelength (880 nm) than red light, so it is best for penetrating deep into the muscles of the body. As muscle cells absorb infrared energy, they become more active and increase blood flow.
One of the most important aspects of infrared light therapy is the release of nitric oxide. Nitric oxide is a natural vasodilator of the body — it dilates blood vessels and capillaries. After just 20 minutes of light therapy, blood flow to nerves and other tissues increases, and this increase lasts for several hours. Nitric oxide is also a molecule that triggers healing processes in the body. By increasing, nitric oxide production, infrared and red light therapy improves blood circulation, accelerates healing, and relieves pain.
How effective is Nuve light therapy? Based on scientific research
Light therapy is gaining momentum and is used to treat acne, reduce wrinkles, relieve pain, and more.
Below are studies that confirm the effectiveness of this treatment method.
Anti-aging
A study [1] was conducted by reVive, which examined the effects of the Nuve device against wrinkles and aging. This study involved both men and women aged 39 to 66 years. The light therapy device was used for 10 weeks. As a result, 77% of patients noticed a significant reduction in wrinkles; 69% — reduction of crow's feet on the face, as well as the general condition of the skin and an improvement in its tone and texture of the skin.

The next study [2] was involving elderly patients and individuals with incipient photoaging. One side of their skin was irradiated with red light (660 nm) for 12 treatments. The results showed that more than 90% of people experienced a reduction in the depth of wrinkles and skin roughness. No side effects were reported.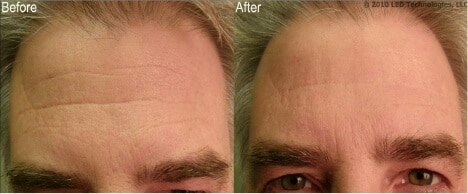 These studies suggest that 660nm LEDs are a safe and effective strategy for increasing collagen levels. Which in turn helps to improve the appearance of the skin, reduce wrinkles and sagging.
Acne treatment
In a study [3] involving 24 patients with mild to moderate facial acne, they were treated with LED devices (alternating blue (415 nm) and red (633 nm) light). The treatment was carried out twice a week for 4 weeks. As a result, the average improvement in non-inflammatory and inflammatory lesions was 34.28% and 77.93%, respectively. Improved skin tone was also reported by 14 patients.
This study [4] evaluated the effectiveness of home use of blue light LEDs in improving damage and shortening the time it takes to fade.
For 30 patients, two identical lesions were selected, one on each side of the face, for treatment with either blue light or a simulated device (placebo). The treatment was carried out twice a day. As a result, there was a significant difference in lesion response to blue light compared to placebo in terms of reduction in lesion size and erythema, as well as improvement in overall skin condition. Signs of improvement were observed after 2 treatments.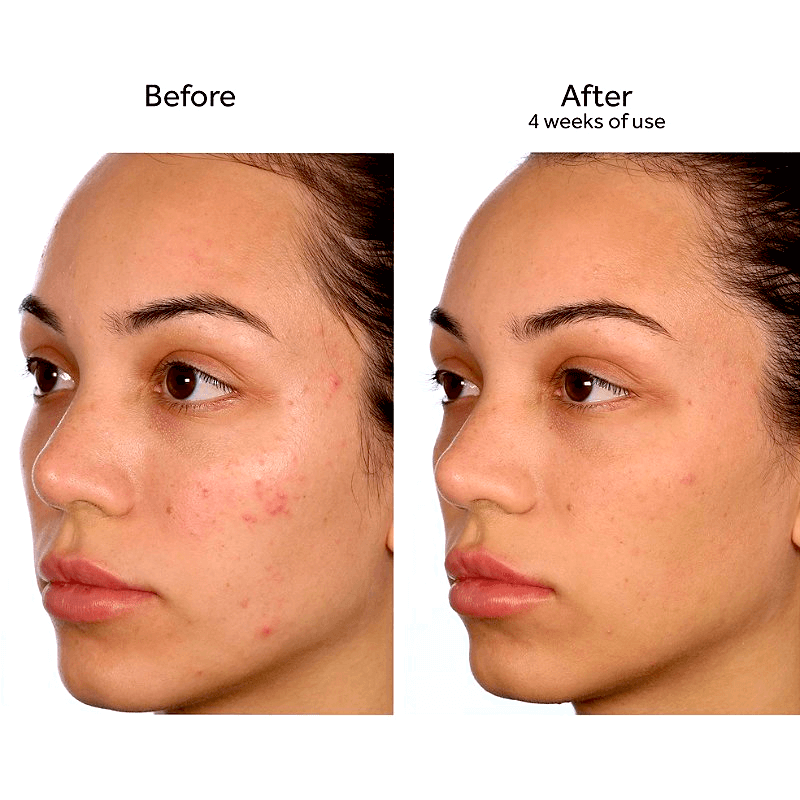 The results support the use of blue light therapy as well as combination therapy (blue and red light) for skin improvement and faster resolution of inflammatory acne lesions.
Pain relief
A study [5] was involving 28 patients with diabetic leg ulcers took part. Two groups were created: the first, which responded to LED phototherapy at 660 and 890 nm, and the second, placebo phototherapy. As a result, in the first group, by the 90th day of treatment, 58.3% of the ulcers completely healed, and in 75% of patients, healing of 90-100% was achieved, which cannot be said about the placebo group.
Another randomized clinical study [6] was involving 86 patients with knee pain. The first group received 12 phototherapy sessions (using 875 and 640 nm LEDs); the second is in traditional treatment (physiotherapy or chiropractic); the latter group received placebo treatment using a placebo phototherapy device. The results show that phototherapy significantly reduced pain, almost eliminating it, in contrast to physiotherapy and placebo treatments.
We have concluded that the combination of red and infrared LEDs is effective in reducing pain and improving the quality of life of pain sufferers.
Top-3 Nuve light therapy products
Nuve — Acne Treatment Light Therapy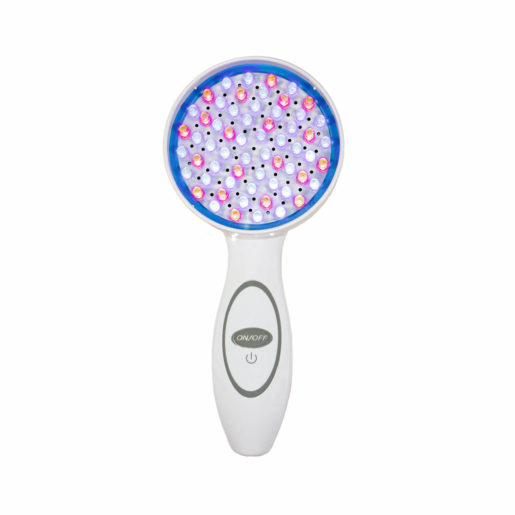 Features:
Medical-grade blue LEDs allow deep penetration of bacteria habitats;
Relieves inflammation and reduces pore size;
Cleans the skin and stabilizes the sebaceous glands;
Reduces future acne flare-ups and potential scarring;
Soothes redness and inflammation;
415 nm – the most effective wavelength for killing bacteria, which cause acne;
Power output of 24 mW/cm² at a distance of 1 cm.
If you feel like you've tried all the acne creams, masks, and serums but to no avail, use Nuve — Acne Treatment Light Therapy.
Nuve light therapy is a professional-grade device that penetrates the skin to treat acne. It has been shown that bacteria are susceptible to the blue spectrum of light — it stops their metabolism and kills them.
Use it for 3-5 minutes every day on problem areas or all over your face to keep your skin clear and radiant.
Nuve — Anti-Aging Light Therapy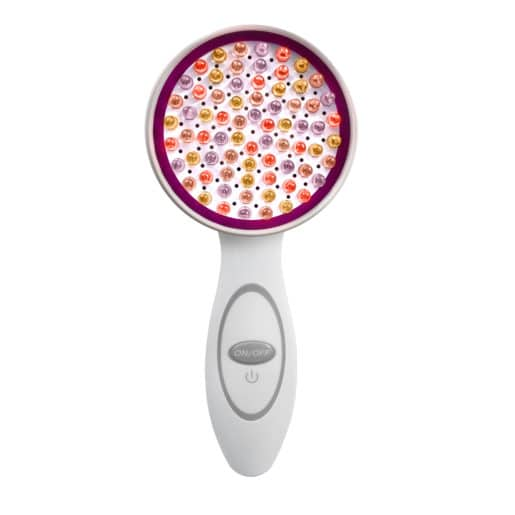 Features:
Reduces the appearance of wrinkles, crow's feet, brow lines;
Improves skin tone and texture;
Can be applied all over the body, not just the face;
Stimulates natural collagen and elastin;
633 nm – the best wavelength for anti-aging treatment, as it stimulates collagen production, reduces inflammation, and improves skin texture;
Power output of 18 mW/cm² at a distance of 1 cm.
Nuve — Anti-Aging Light Therapy is a professional-grade light therapy that works from the inside out to correct fine lines, wrinkles, elasticity, loss of firmness, uneven skin tone, and dull skin.
Safe for all skin types, including sensitive skin. This medical light system targets your facial skin to restore collagen production for more firmness.
We recommend using the device for 3-5 minutes in one area every day.
Nuve — Pain Relief Light Therapy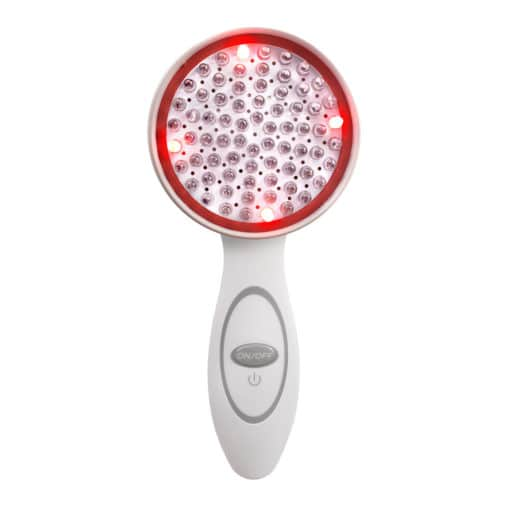 Features:
Accelerates healing, reduces inflammation, improves blood circulation;
Relief of pain and stiffness associated with arthritis and other physical ailments;
Lightweight, portable design that is easy to move around the body so the user can target sore spots;
Safe for all skin types;
880 nm – the best wavelength for reducing pain and inflammation, as it promotes circulation, stimulates tissue repair, and reduces muscle tension;
Power output of 45 mW/cm² at a distance of 2.5 cm.
Nuve — Pain Relief Light Therapy is used by professional athletes without visiting a doctor.
Infrared and red light therapy penetrates deeply and is clinically proven to safely stimulate blood circulation, relax muscles and provide rapid pain relief.
In just 14 minutes a day, users can relieve inflammation, swelling, muscle soreness, joint pain, back pain, and stiffness associated with arthritis.
Customer reviews about Nuve light therapy
I was skeptical about this system
"I didn't take these devices seriously until I read the scientific studies and also learned that they were FDA-approved. I have been using the anti-aging device for several weeks now and I'm seeing noticeable improvements! The wrinkles on my face are less visible and I also feel that my skin is smoother and more elastic."
Universal device
"At first I used my device to reduce wrinkles and fine lines on my face. The result did not keep me waiting — my skin became smoother and more radiant. And recently I started using it for bruises and old scars. I'm satisfied."
— Jane, CA
Amazing results without side effects
"I have two sons who have teenage acne. We wanted to buy different ointments, but we were alarmed by the many side effects. So we decided to try light therapy first. After several uses, we were surprised — the acne started to diminish. Today my sons have clear skin and at the first sign of acne, they use blue light to prevent it."
— Donna, TX
Summary
LED therapy relies on the skin's ability to absorb light and convert it into energy. This energy, in turn, causes certain reactions in the skin cells — it accelerates the recovery processes, stimulates the production of collagen, increases elasticity, fights bacteria, evens out skin tone, and removes toxins.
There are many LED devices on the market today, one of which is Nuve light therapy.
Nuve is formulated to treat a variety of skin conditions, wrinkle reduction, and pain relief. Use the devices without worrying about the dangerous side effects often associated with modern pharmaceuticals. As Nuve is FDA FDA is a Food and Drug Administration standard that guarantees the quality and safety of the presented device. approved, which means it can be used safely and effectively.
FAQ
❓ Why are there different colors of light therapy?
Researchers have identified specific wavelengths of light that have different effects on cells in the body. Blue light is aimed at treating acne and comedones, red is used mostly to restore and rejuvenate skin, and infrared is used to treat pain.
⏳ How long do I need to use Nuve devices?
Treatment time depends on the device and the desired result. We recommend 3 minutes per treatment area for acne light therapy and wrinkle reduction. The time to use pain relief devices ranges from 14 to 25 minutes, depending on the severity of the disease.
⭕ Can red and infrared light therapy be combined?
Yes, red and infrared light can and should be combined in most cases. One example is anti-aging light therapy devices, where the most effective solutions will almost always be developed with a combination of red and infrared light.
🧐 Why don't I feel much warmth when using the Nuve infrared device?
Unlike a heating pad, where you will feel a lot of heat on the skin's surface, infrared LEDs in light therapy devices work under the skin's surface. However, infrared light causes the system to heat your skin and you may feel subtle warmth.
Sources
reVive — Wrinkle Reduction: An In-house Red Light Therapy Study.
Daniel Barolet, Charles J. Roberge, François A. Auger, Annie Boucher, Lucie Germain. Regulation of skin collagen metabolism in vitro using a pulsed 660 nm LED light source: clinical correlation with a single-blinded study. – J Invest Dermatol. 2009 Dec;129(12):2751-9. DOI: 10.1038/jid.2009.186. Epub 2009 Jul 9.
Lee S.Y., Park M. Y. Blue and red light combination LED phototherapy for acne vulgaris in patients with skin phototype IV.
Michael Gold, Whitney Sensing, Julie Biron. Clinical efficacy of home-use blue-light therapy for mild-to-moderate acne. – J Cosmet Laser Ther. 2011 Dec;13(6):308-14. DOI: 10.3109/14764172.2011.630081.
Debora G. Minatel, Marco Andrey C. Frade, Suzelei C. França, Chukuka S. Enwemeka. Phototherapy promotes healing of chronic diabetic leg ulcers that failed to respond to other therapies. – Lasers Surg Med. 2009 Aug;41(6):433-41. DOI: 10.1002/lsm.20789.
Ernesto Cesar Pinto Leal-Junior, Douglas Scott Johnson, Anita Saltmarsh, Timothy Demchak. Adjunctive use of a combination of super pulse laser and LED phototherapy for non-specific knee pain: a double-blind, randomized, placebo-controlled trial. – Lasers Med Sci. 2014 Nov; 29 (6): 1839-47.