Wellman Center for Photomedicine
The Wellman Center for Photomedicine at Massachusetts General Hospital focuses on discovering new diagnostic and therapeutic uses of light in order to further investigate the effects that different types of light have on human biology.
Wellman faculty are driven to discover the effects of light on human biology. In fact, their research has already found new diagnostics and therapeutics uses for light.
The Center has been a pioneer in light-based biomedical research and the source of many successful transfers to clinical applications.
The Wellman Center for Photomedicine is committed to educating the next generation of photomedicine scientists as well as other scientists and members of the general public about their work.
Read more about the opportunities here.
The American Society for Laser Medicine and Surgery (ASLMS)
The American Society for Laser Medicine and Surgery (ASLMS) is the world's largest scientific organization dedicated to promoting research, education, and high standards of clinical care in the field of medical laser applications.
ASLMS is accredited by the Accreditation Council for Continuing Medical Education (ACCME) to provide continuing medical education. The association offers a wide range of CME activities in order to help keep physicians updated on new information and discoveries across specialties, as well as within one's chosen profession.
The American Society for Laser Medicine and Surgery is the premier resource for staying updated on laser technology. They offer a wide range of resources including conferences, courses, safety guidelines as well as training programs to help keep professionals up-to-date with their skillsets. Their new Online Learning Center provides live webinars and access to CME courses which are recorded from previous events held by ASLMS along with presentations, podcasts, and videos that have been previously uploaded onto the website so users can gain easy access at any time or place they want!
Read more here.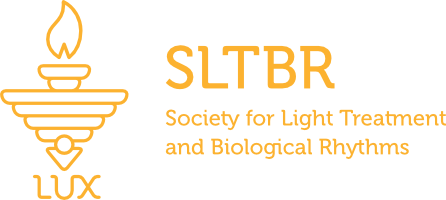 The Society for Light Treatment and Biological Rhythms (SLTBR)
The Scientific Organization for Light Therapy and Biological Rhythms (SLTBR) is a non-profit organization whose mission it is to promote research about the effects of light on organisms as well as psychiatric disorders, like schizophrenia.
The SLTBR has brought together leading experts from different scientific fields for discussion on the science and practical application of chronotherapy in medicine.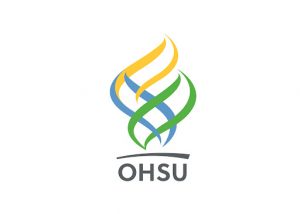 OHSU Dermatopathology
OHSU Dermatopathology is an expert dermatopathy service that allows many doctors to quickly access accurate and efficient skin-related diagnoses.
OHSU Dermatology offers several ways for medical professionals to continue their education and stay up-to-date with the latest developments in dermatology. They are able to attend conferences, educational events, a virtual melanoma program, or one of OHSU's annual lectures. Medical doctors can also take part as clinical faculty members at OHSU if they wish to get more involved on campus academically while continuing patient care elsewhere full time.
Read more about the opportunities here.
Light Therapy Certification Course
LED light therapy does not destroy living tissue, so it is within the scope of most state aesthetic licenses. However, some states still require advanced training to perform LED light therapy.
Here are a few of the courses that have confirmed certification.
LETS — Light and Energy Training Seminars (the United States and Mexico)
LETS conducts live lectures at their base in Colorado, as well as conducting courses across the United States and Mexico. By completing light therapy training programs you can become a Certified Light Therapist (CLT) through BANHS or a Certified Light therapist specialist( CLS).
Details about the certification procedure here.
Quantum Academies (Distance Learning)
The Quantum Academy provides education to complementary medicine practitioners in the United States, Canada, and around the world. Completion of their courses meets BANHS Light Therapy certification requirements.
Details about the certification procedure here.
Academy of Advanced Aesthetics (United Kingdom)
The Academy of Advanced Aesthetics is an aesthetic training provider that has Level 4 accredited courses in non-invasive procedures. The academy was established for doctors and practicing aestheticians to learn about the different kinds of beautification treatments available out there, such as chemical peels and laser surgeries.
More about the course here.