The perfect body is rarely given to someone as a gift. In most cases, you have to work on it all the time. Each of you has probably seen stories of amazing transformations when guys and girls lost twice as much (or even more) weight at least once. Or vice versa, when they turned from skinny girls into pumped-up beauties. It is hard work each time, which includes exercise, a dietary regimen, and some restrictions.
But what if not all body parts are equally amenable to weight loss? Sometimes there are stubborn problem areas that nothing can take. Different technologies have been created for such cases, one of which is Cryoskin. It helps to remove fat in a targeted way, and not only this. Today we are going to find out how it works and if it's effective.
You don't even have to go to a clinic to get this procedure. Take a look at some great
Cryoskin machines
you can use at home.
What is Cryoskin & how does it work?
Cryoskin is a non-invasive technology based on the effects of heat and cold and backed by science. Cryoskin technology was invented in France, and the term generally refers to three specific procedures. Cryo Slimming, Cryo Toning, and Cryo Facial — each use similar technology but are suitable in different situations.
Cryo Slimming is suitable for weight loss in a specific small area. This procedure lasts 28 minutes as standard, first treating the area with heat (40°) and then with cold (-8°). This treatment destroys the fat cells and they are later eliminated from the body through the lymphatic system.
Cryo Toning is suitable for fighting cellulite and tightening the skin. In this case, the effect is on the subcutaneous layer of fat, and when the fat is cooled, several processes take place at once. Blood vessels expand, and collagen production is stimulated, which destroys the fibers that form cellulite dimples. This treatment lasts shorter (20 minutes) and several areas can be affected at once.
Cryo Facial works like a facelift. The primary function is collagen production. This procedure helps to remove fine lines and reduce wrinkles.
In each case, it is better to undergo a set of 3-5 treatments for the best results.
You can get Cryoskin treatments at home! Discover all about the most quality
Cryoskin machines
in our other article.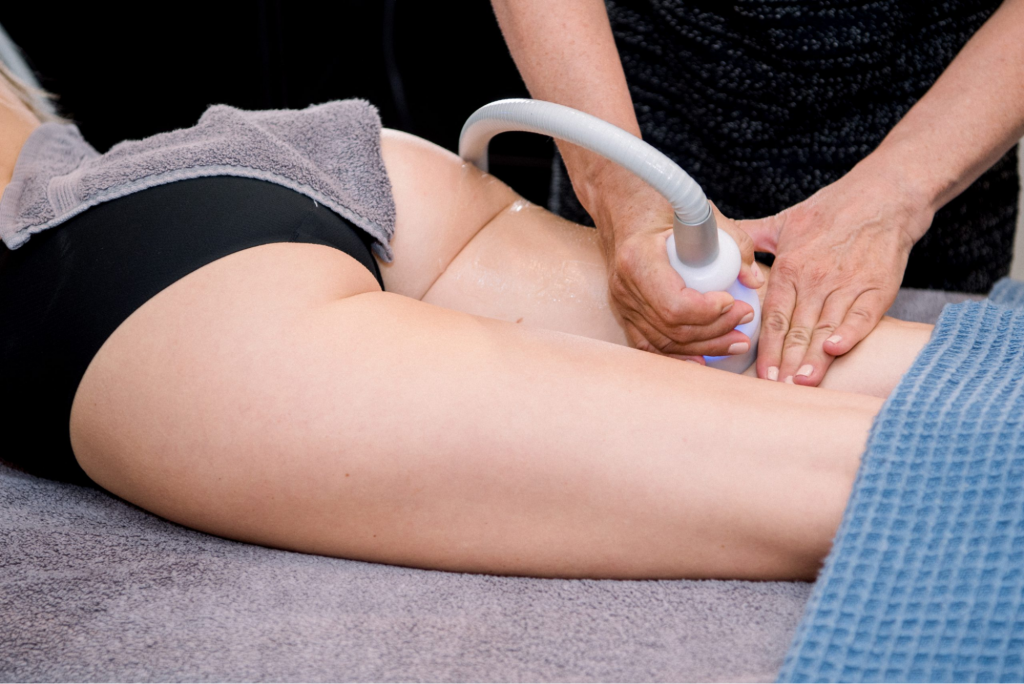 Cryoskin 4.0
Cryoskin 4.0 is the latest generation of this technology, which has several new features and benefits in addition to what we wrote about above.
Features of Cryoskin 4.0:
Allows you to treat not just one but two areas simultaneously (Cryo Slimming).
Allows you to work not only in manual mode but also has four static heads.
One session of Cryo Slimming lasts longer (up to 45 minutes).
Added an electro-lymphatic drainage system that speeds up the results.
I recommend using Cryoskin 4.0 if you have more than one area you want to treat, as it really will be more convenient.
Cryoskin vs. Coolsculpting: what is better?
Some people confuse Cryoskin and Coolsculpting or think they are the same procedure with different names. The truth is that they are distinct procedures and have very little in common — non-invasiveness and cold exposure.
Coolsculpting is a one-time procedure that lasts 1 to 3 hours, and it takes 1-3 months to show results. The machine uses a vacuum and sucks in the part of the skin that will be affected. Besides, it costs more than a course of Cryoskin treatments.
Both procedures give the expected effect, but which is better for you? It depends on your priorities. If you want quick results for less money and are willing to repeat the procedure several times at two or three-week intervals, Cryoskin is better for you. If you're eager to spend a little more, but only do the treatment once (and are willing to wait longer for results), go with Coolsculpting.
In addition, Сryoskin can be used on virtually any part of the body, and CoolSculpting can be used only on the abdomen, love handles, inner thighs, outer thighs, back fat, under the chin, and upper arms.
Cryoskin can even be done at home — check out our article on the best
Cryoskin machines
that are safe and effective to use.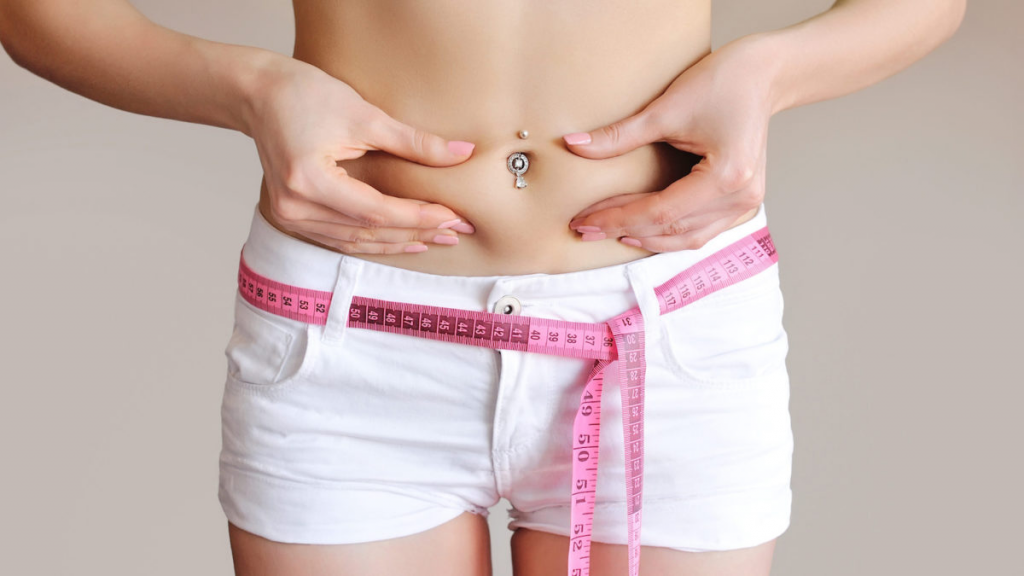 Does Cryoskin work?
The question that probably interests you the most is: Does it really work? Our team has talked to patients, studied research, and collected photographic evidence and feedback, and here's what we can say. Yes, Cryoskin is not perfect, but it's a fairly effective method of tightening skin and removing fat from stubborn areas. Let's take a look at how well it works for different parts of the body.
For belly fat
Cryoskin for the abdominal area is one of the most effective uses of this technology. This procedure is called Cryoslimming, as we said, it lasts about 30 minutes, and 3-5 sessions are recommended to achieve results. Below you can take a look at what results have been achieved by other people who have tried Cryoskin.
On the face
A special Cryo Facial is usually used for the face. It lasts about 20 minutes. It is effective for fine lines and reduces wrinkles but you should be aware that this effect is temporary, and one day the wrinkles will return if you do not periodically maintain the result.
For cellulite
The most effective treatment for cellulite of the three is Cryo Toning. It induces vasodilation and then the production of collagen, which helps to fight cellulite. However, the results from this procedure are more temporary than those from Cryo Slimming. Therefore, we recommend following a healthy diet and, if possible, taking the time to exercise to improve and maintain the results.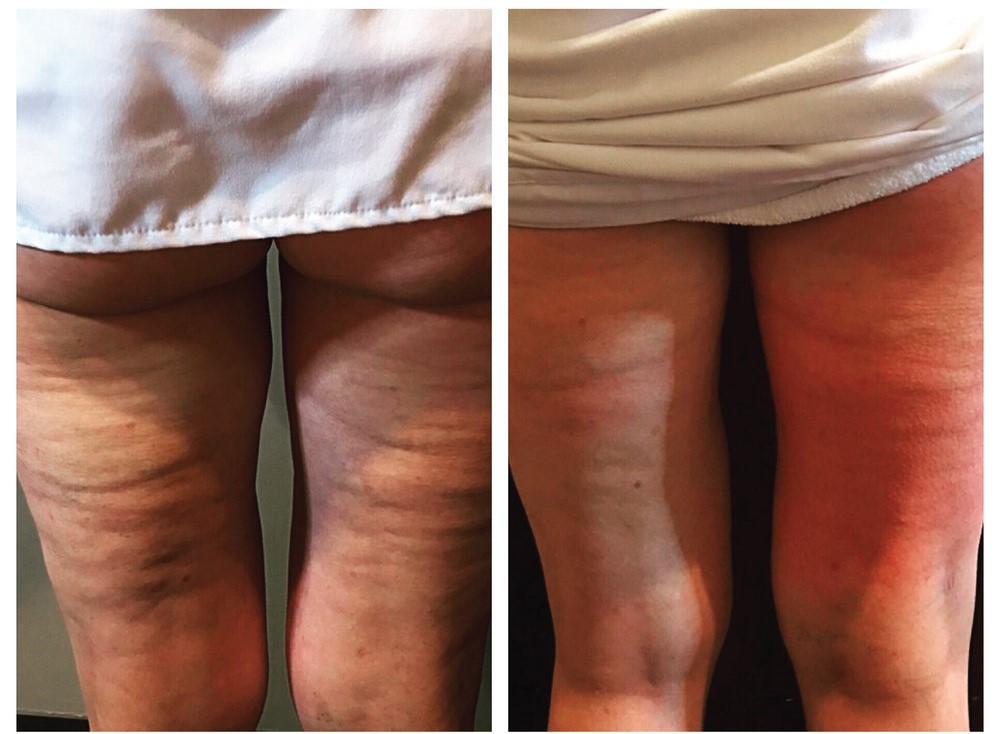 For double chin
Cryoskin is used for the chin less often than for other areas, but it's just as real. Here it is best to use the Toning procedure if the skin is flabby. Slimming is not highly recommended, as in this case the fat will be eliminated from the body through the liver. However, if the person is healthy and the problem is small, Slimming can be tried.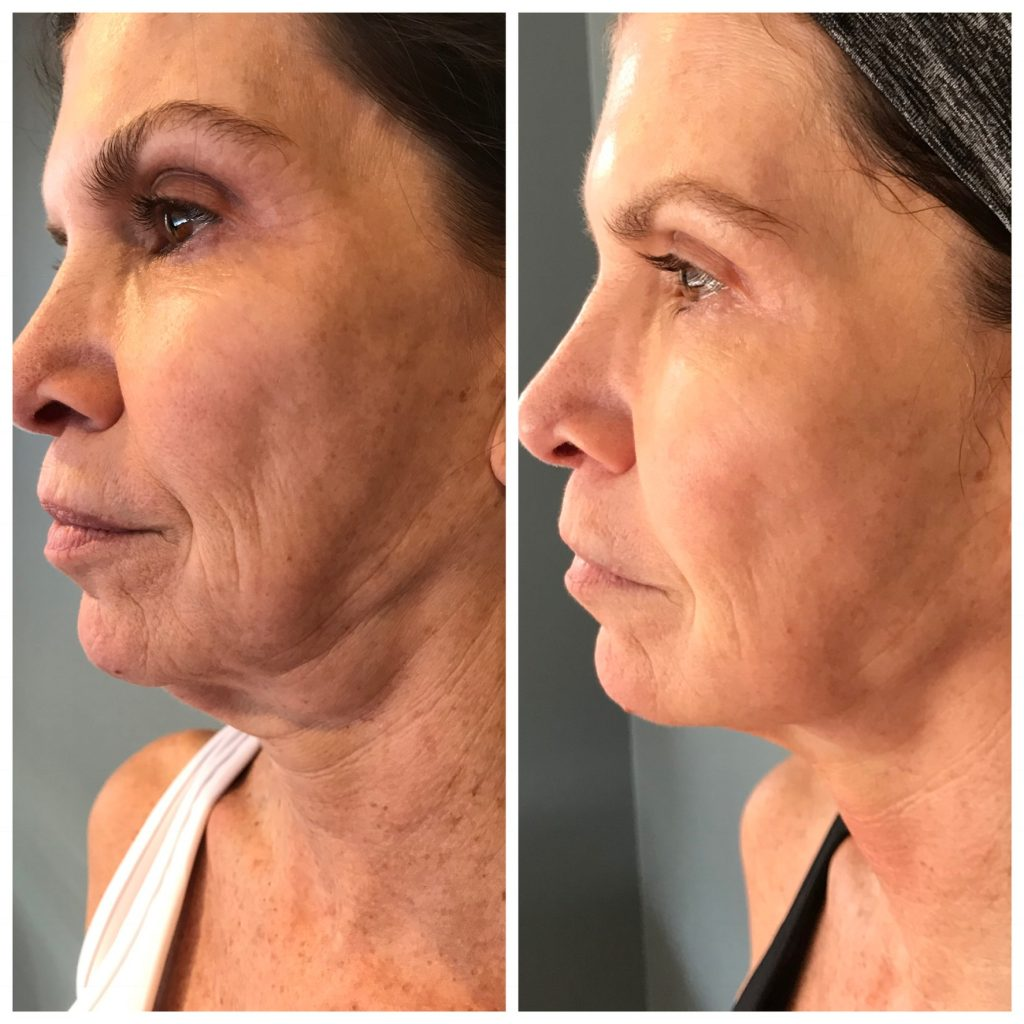 For loose skin
Flabby skin can be in other areas of the body, not just on the second chin or in the form of cellulite. If you want to improve the appearance of your skin, for example, on the back, Cryo Toning is also the perfect solution. The plus side is that (unlike with Slimming) you can treat a larger area of skin here.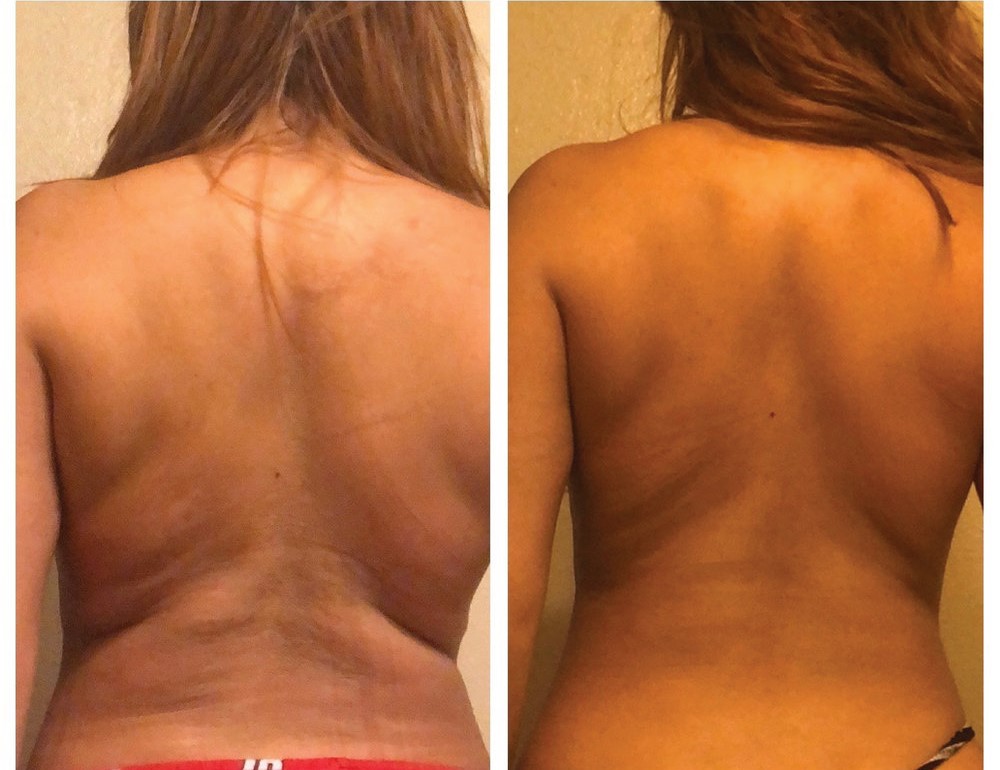 On arms
Yes, Cryoskin can even be used on your arms. Here, Cryo Toning is the best procedure too, since it is aimed at tightening the skin.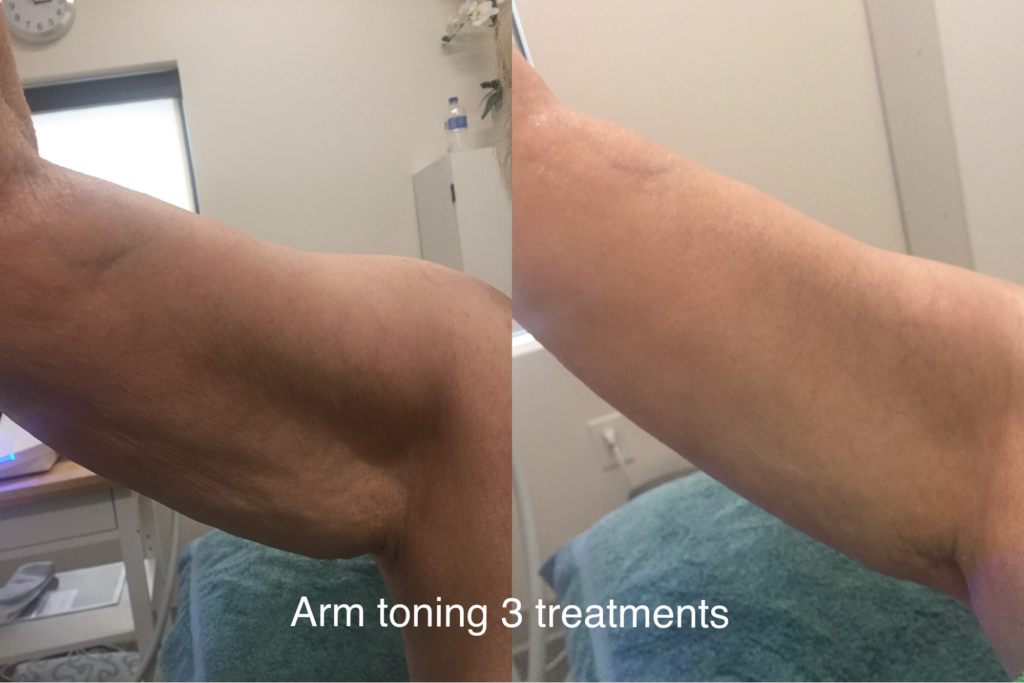 How long does it take to see the results?
To achieve the best results, it is better to take a course of five treatments. However, you will see changes sooner, after 1 or 2 treatments. Everything will happen gradually, over 2-3 weeks, as this is the time it takes to remove the destroyed fat cells from the body.
To make your results more vivid and lasting, we recommend following a healthy diet, and an active lifestyle, and recommendations regarding the procedure itself (e.g. no sugar for 2-5 hours before and after the procedure).
The science behind the Cryoskin
Although Cryoskin technology has been around for some time, scientists are in no hurry to do research in this area. This may be because Cryoskin is not approved by the FDAFDA stands for Food and Drug Administration. It is responsible for protecting public health by assuring that foods are safe, wholesome, sanitary, and properly labeled; ensuring that human and veterinary drugs, vaccines, and other biological products and medical devices intended for human use are safe and effective.. And it is not approved because it is not considered a medical procedure as it does not treat illness. However, we can still present you with the available research.
Dr. Philippe Blanchemaison from Societe Francaise D'accreditation Sante (Paris, France) conducted this research [1] in 2018. The subjects were 16 men and women ages 18-70 without serious medical conditions who were not undergoing any weight loss programs at the time of this clinical trial.
Five treatments of 34 minutes every 15 days were given to each participant in the trial. After 60 days of the study, the scientist drew the following conclusions:
43.8% of the subjects showed improvement in slimming (looking less fat)
87.5% of the subjects showed improvement with a contouring effect
100% of the subjects showed improvement in skin quality (toning, firmness, smoothness)
🧐 Let's look at specific measurement numbers:
Belly area: average volume reduction of 4.7 cm (1.85 in)
Subcutaneous fat: there is a significant reduction of 18.96% (0.13 in)
Weight loss: no serious changes, on average subjects lost from 1 to 2.7 kg (max. 5.5 kg)
94% of volunteers were satisfied with the method
Is Cryoskin safe?
Cryoskin is a safe procedure for most people, but there are a few exceptions. Patients with severe Raynaud's syndrome, those with poor circulation, those with severe diabetes, cancer patients, and pregnant women should not have Cryoskin, it is dangerous for them.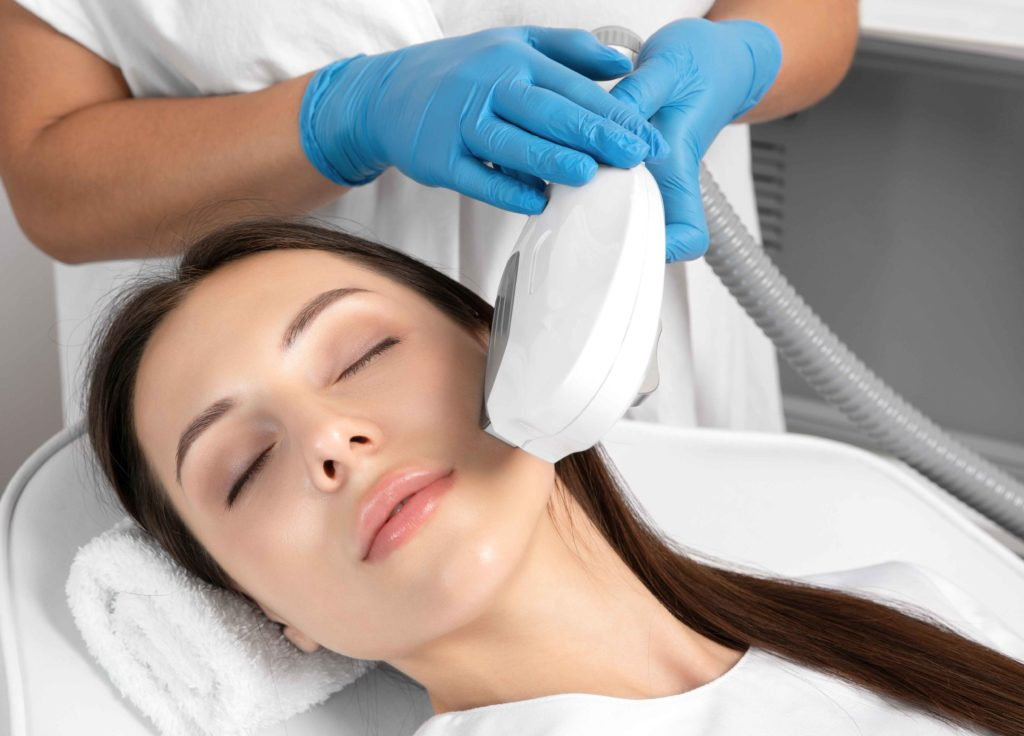 Side effects
Patients who have had Cryoskin very rarely have side effects. On the contrary, the procedure is usually pleasant and relaxing. Sometimes redness or soreness may remain at the location of the procedure for several hours.
It is also normal for clients to experience increased urination and/or a change in urine color or odor after Slimming sessions.
Summary
Cryoskin is a non-invasive technology that is effective on dozens of patients. This is an umbrella term for several treatments — Cryo Slimming, Cryo Toning, and Cryo Facial. You can use the first one for belly fat, the second one for cellulite, double chin, or loose skin anywhere, and the last one for the face.
Cryoskin takes little time, is painless, and can even be done at home. It is safe, has almost no side effects, and if you do not have serious health problems, you can try this procedure.
FAQ
🤔 Does Cryoskin work for belly fat?
Cryoskin for the belly is one of the most effective uses of this technology. This procedure is called Cryoslimming, as we said, it lasts about 30 minutes and 3-5 sessions are recommended to achieve results.
💯 Does Cryo Slimming work?
Yes, Cryo Slimming is effective in fighting fat in stubborn areas, with about 45% of patients in the study confirming a significant improvement in weight loss after a course of treatments.
📆 How many Cryoskin sessions does it take to see results?
You can see the first results already after 1-2 sessions, but we recommend taking a course of 3-5 procedures for the best effect.
⏳ How long do Cryoskin facial results last?
Cryoskin facial results will last about a few months, but you can periodically repeat the procedure to maintain the effect.
Sources
[1] Dr. Philippe Blanchemaison, S.F.A.S., Societe Francaise d'Accreditation Sante, Paris, 2018. Study of the effectiveness of the Cryoskin 3.0 five-session protocol in slimming the abdomen on patients presenting an abdominal circumference less than 95cm (37.4 in.) in women and 102cm (40.1 in.) in men.