Repeating cycles of shaving and painful waxing cannot give you a desired smooth body for a long time. One day you saw the Milan laser hair removal ads or heard about it from friends or family. The provider claims that they guarantee 95% of hair removal with laser and gives you unlimited access to the laser treatment whenever you need touchups.
We decided to research more about Milan laser hair removal and the technology itself because their offer sounds "too sweet". Find out whether you are a good candidate for the laser in Milan and whether the procedure at Milan laser hair removal is worth it.
What is unique about Milan laser hair removal?
Milan laser hair removal was founded in the 2012 year. Since then, they scale up to the largest network for laser hair removal in the US, performing over 30,000 treatments every month.
Some things completely differentiate Milan laser hair removal from other studios. It is the first center that introduces a lifetime guarantee for the laser hair removal result. It means that you will get an unlimited package for any number of treatments you need to get the best results.
The unlimited package at Milan laser hair removal is worth it. Despite the laser hair removal giving long-term results, it is not a permanent hair loss. It means that after multiple sessions of initial hair removal, with time you will need touchups procedures to maintain the results. Depending on the area some people need one visit per year, for others require 4 touch-ups. In rare cases, people report lifelong hair loss after laser.
In addition, you get access to the treatment in any of 210+ Milam hair removal centers across the US, no matter your initial location.
When it comes to payment, Milan laser hair removal is loyal to its customer. It creates a personalized payment plan for every client to make the procedure affordable for everyone.
How does laser hair removal work?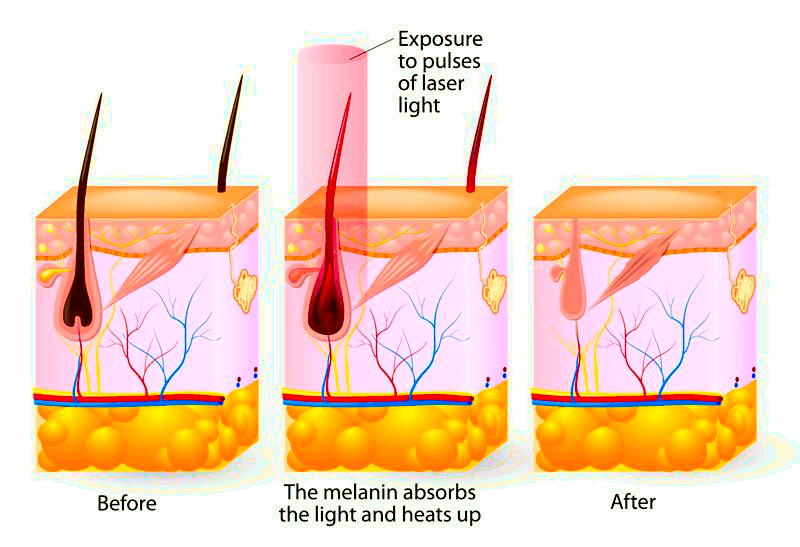 Laser hair removal is a well-known technology for getting hair-free. It was FDA-clarified in the late 90s. Laser hair removal is popular among women and men as an effective and fast procedure that gives long-lasting results.
LASER is an acronym that stands for "light amplification by stimulated emission of radiation". It means that the light for a certain wavelength is applied to the skin to remove the hair or treat other conditions.
The laser destroys the hair follicles in the skin. It prevents or slows down hair growth. However, you cannot destroy all follicles in the area. Usually, the final result will be around 80-95% of the initial amount.
The remaining percent of follicles are damaged. They will continue to produce hair, but the growth will be slower and this hair will be thin and lighter. As a result, you might need to shave the area every 2-3 weeks. Still, the results and terms can vary depending on the treated area, personal genetics, etc.
In Milan laser hair removal you can treat almost all areas of the body:
Lip and chin
Brazilian and bikini line
Legs and arms
Back and shoulders
Armpits
Chest and stomach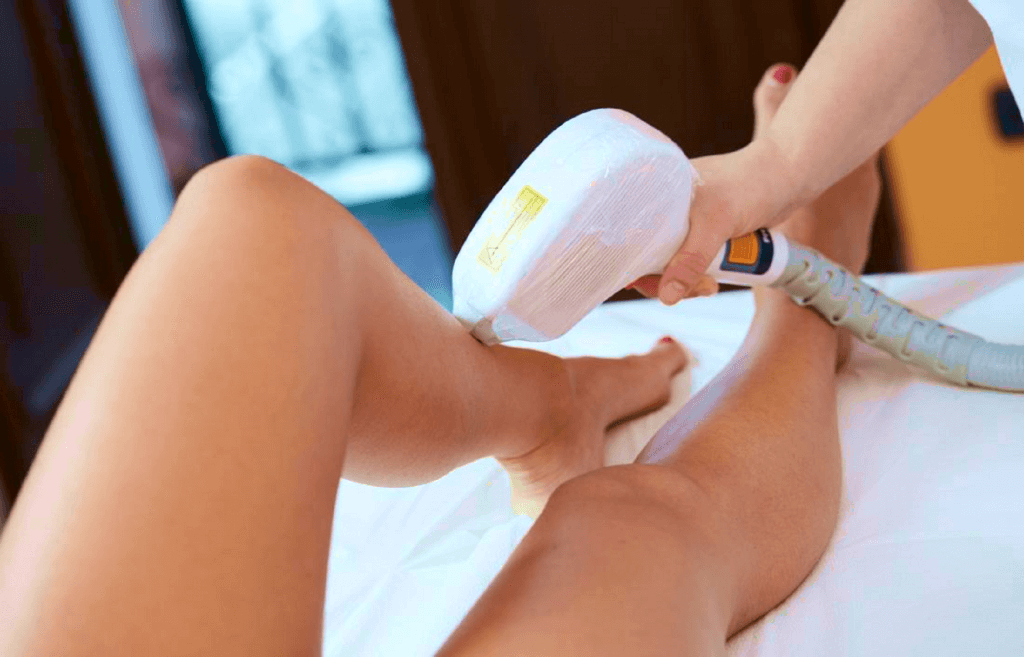 Laser hair removal vs Waxing vs Razor
Laser hair removal has many advantages over the traditional methods of hair removal, including waxing and razor. It includes time, money, and long-term results.
From a short-term perspective, you might think of laser hair removal as a big investment. However, if we add up expenses for other methods, the total sum will be even more. To reduce pressure on your budget Milan laser hair removal proposes a credit with monthly payments.
| | | | |
| --- | --- | --- | --- |
| | Laser hair removal | Waxing | Razor |
| Result | Long-term results | Temporary | Temporary |
| Frequency of treatment | 4-6 weeks apart during initial removal ( frequency of touch-ups depends on the individual) | Monthly (The hair should be at least a quarter-inch to remove it with wax) | Daily/Weekly |
| Number of treatments | Up to 9 sessions with rare touch-ups | Lifelong | Lifelong |
| Price (lifetime) | ~ $ 3 000 | ~ $23 000 | ~ $3 800 |
| Duration of treatment | 15-60 minutes | 15-60 minutes | Up to 15 minutes |
| Pain | Manageable pain | Painful | Painless |
Before and after results
As we said, you shouldn't expect to be 100% hairless after the treatment. However, laser treatment will give you smooth skin for months or even years.
If you are wondering what results you can expect at the Milan laser hair removal, here are some photos: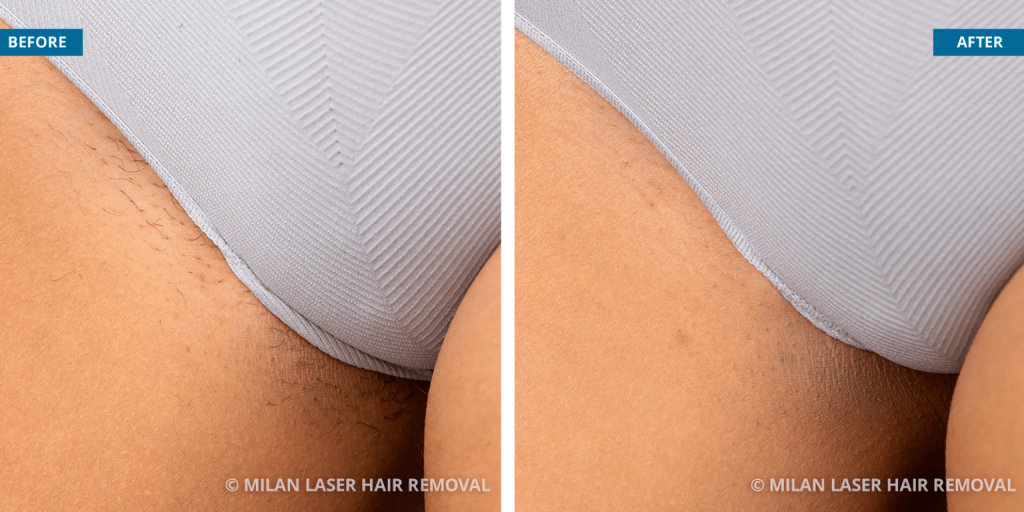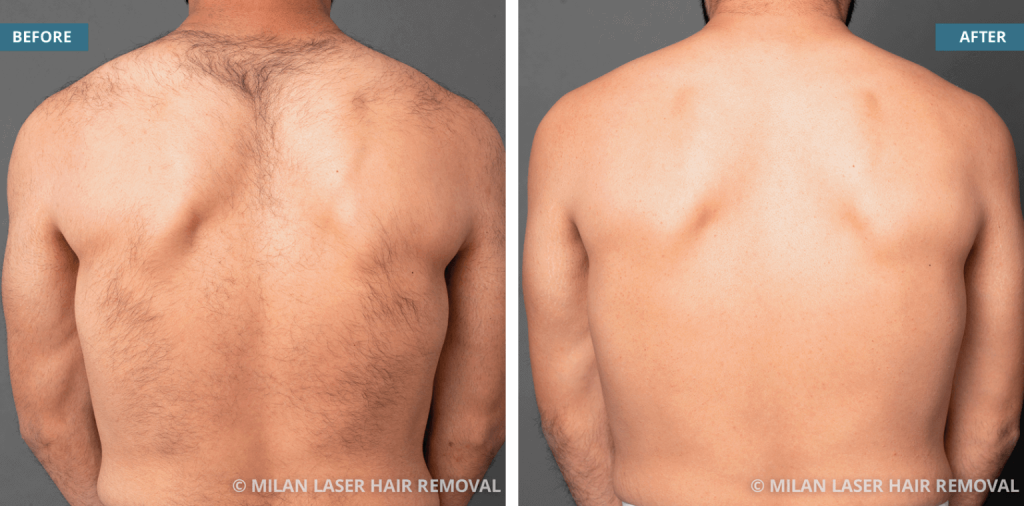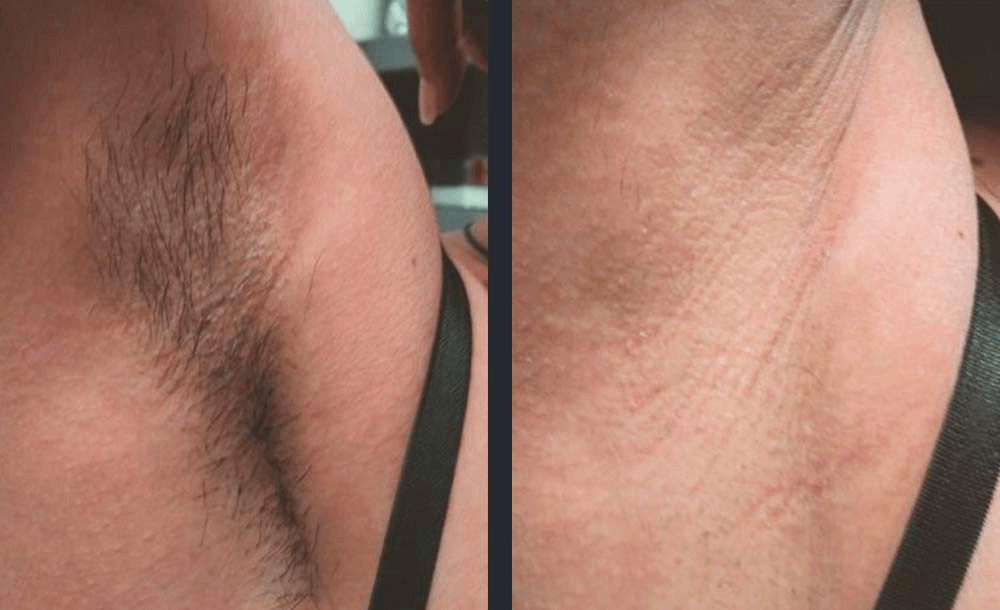 Are you a good candidate for laser hair removal at Milan?
When hair laser removal was firstly approved by FDA in the late 90s, the procedure was only suitable for people with pale skin and dark hair. However, the time has changed.
All Milan laser hair removal centers use Candela GentleMax Pro lasers. This model combines two wavelengths from nd: YAG and Alexandrite lasers. It allows the technician to treat all skin types.
| | | |
| --- | --- | --- |
| | Alexandrite | Nd:YAG |
| Wavelength | 755nm | 1064nm |
| Suitable skin types (according to Fitzpatrick Scale) | Types 1-3 | Types 4-6 [1, 2] |
| Target | Melanin in hair follicles. | Blood supply of the hair (NOT melanin) |
| Time for treatment | 7-9+ sessions | 8-12+ sessions |

And what about the hair type?
First of all, you cannot remove gray, red, blond, and white hair because it contains no melanin that can absorb the laser.
The laser works the best for removing coarse hair. Moreover, it should be the hair in the new growth stage. As all hairs in one area can be in different stages, you need to make several procedures several weeks apart.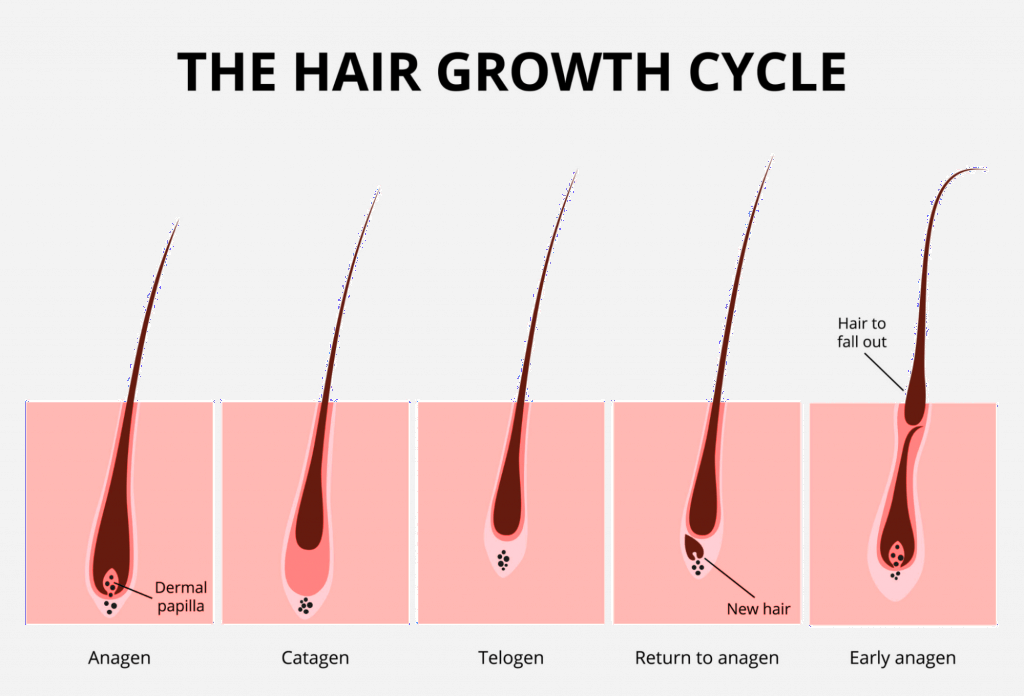 Risks and contraindication of the treatment
Only a certified and experienced professional should perform the treatment following all safety measures. For most people laser hair removal is safe. However, it has some risks and contraindications you should know about and inform the technician or a doctor about them.
⚡Risks and side effect
Temporary soreness and irritation. For a couple of hours after the treatment, you might feel discomfort and swelling. The skin might turn red.
Pigmentation changes. As the melanin ruins under a certain laser length people with dark skin can see changes in pigmentation if treated improperly. Moreover, exposure to UV light after and before the treatment can also alter the skin color. These changes can be permanent or temporary.
Some rare side effects include blistering, crusting, and scarring.
You might also feel some pain during the treatment. Some people compare the feeling to the pinching and others to the burning. It also depends on the treated zone, because the bikini zone is more sensitive than the legs, for example.
❌ Contraindication
History of melanoma
Raised moles
Suspicious lesions
Keloid scar formation
Healing problems
Active infections
Open lesions
Hives
Herpetic lesions, cold sores,
Tattoos or permanent make-up in the area of treatment,
Autoimmune diseases that affect the skin
Pregnancy, nursing, or trying to get pregnant
You should inform the physician about these conditions if you have at least one of them
⚠️ Warnings
✓If you are a week away from the period, the skin becomes more sensitive and the treatment feels more painful.
✓ You should give up taking antibiotics 1-2 weeks before the procedure.
✓ You shouldn't use retinoids 3-5 days before the procedure.
✓ You should avoid tanning two weeks before and two weeks after the laser hair removal
Is the procedure at Milan worth its money?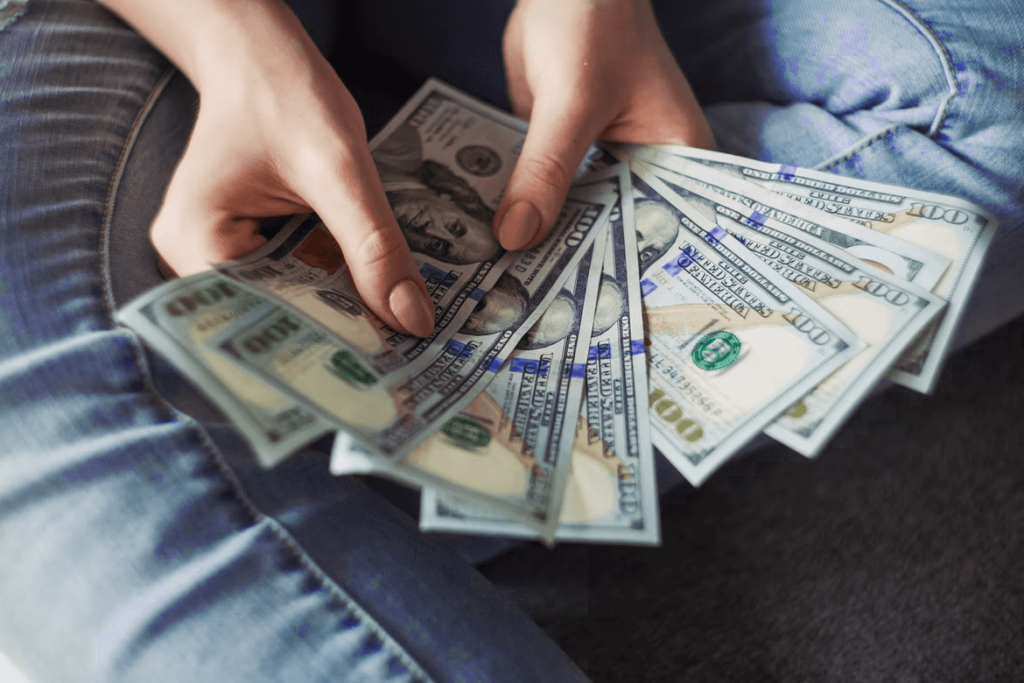 Compared to the local providers Milan laser hair removal prices might seem overpriced. Here are some estimated numbers.
Full body hair removal ~ $14 000
Brazilian ~ $3 000
However, almost all reviews you can find on the Web are positive. People who signed up are happy with their results, service, and attitude to them.
When it comes to the payment Milan laser hair removal clinic proposes a credit with 0% APRs. Usually, the clinic proposes to break down the final price for 2 years and the minimum payment is $29 per month.
Even though the final sum seems unaffordable, most people find these payment plans attractive options. Moreover, all applications are approved for this credit at least for one payment plan.
Pros and cons of Milan laser hair removal
Pros
Unlimited lifetime access to the procedure. No matter how many sessions and touchups you will need, you will get the treatment with no additional payment.
Personalizes payment plans. 
The laser that suits all skin types
Helpful, knowledgeable, and polite staff (based on the customer reviews). Most clients admit that the staff is not too pushy to sell something and can even recommend another procedure if you are not a candidate.
You can get treatment in any place of Milan Laser Hair Removal
Trans-friendly service
All technicians are registered nurses 
Cons
Hair removal with laser is not permanent. You will need around 7-10 sessions to achieve the best results. Then you will make regular touchups 1-4 times per year (depending on your skin and hair type)
Price. In most cases the price of Milan laser hair removal a 1.5-2 times higher than in local clinics.
Our verdict:
If this is your first time with laser hair removal we recommend you start with the one-area treatment. While you might dream about a fully hairless body, you should first give technology a try. In rare cases, the laser just is not effective for some people. Indeed, you don't want to end up with a bill for thousands of dollars for technology that doesn't work for you.
If you are sure that laser works for you and you don't need touch-ups then find a local provider that proposes more decent prices. Make sure that it uses a laser that suits your skin type.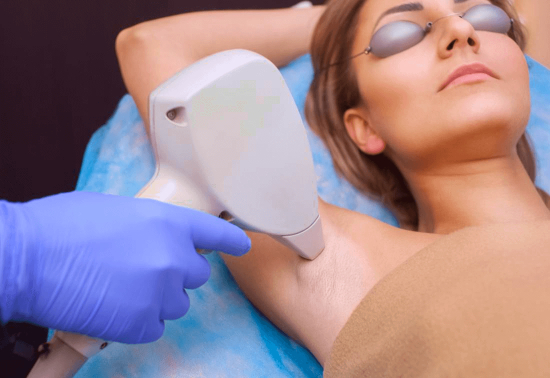 Summary
A laser is the best option if you want to achieve smooth and hairless skin in the long term. Milan laser hair removal is the largest network of centers where all skin types can be treated.
We are convinced that the ultimate package they propose is worth its money. We recommend you start with one area. With companies' payment plans it won't break the ban, but you will get a better understanding of whether the technology is worth the further investment. Still, you can also try an at-home laser hair removal device, which will save a lot of money.
Moreover, you should account for the contraindications of the treatment. They include pregnancy, tattoos over the treatment areas, skin lesions, infection, and melanoma.
FAQ
💸 How much does laser hair removal at Milan cost?
The final price for the treatment will depend on the area and type of your skin and hair. The Milan laser hair removal proposes a credit with an annual percentage rate of 0%, so the payment can be as low as $29 per month.
🙂 Is Milan laser safe?
Yes, Milan laser hair removal uses Candela GentleMax Pro which is FDA-approved. Moreover, all procedures are performed by registered nurses, so you can be sure about your safety.
😏 Can I get rid of hair forever with the laser?
It depends on personal features, including genetics, types of hair, and skin. While some people can get rid of all hair forever in several sessions, others will require from 1 to 4 touchups every year to maintain the results.
✨ What type of laser does Milan use?
Milan laser hair removal clinics use Candela GentleMax Pro. It is an FDA-approved laser that combines two wavelengths from nd:YAG and Alexandrite lasers to treat all skin types.
⏰ How effective is Milan laser hair removal?
A provider guarantees a 95% reduction in hair amount with its service in 6-9 sessions. Moreover, you will get unlimited access to the procedures to get as much as needed to achieve these results.
Sources
Lorenz S, Brunnberg S, Landthaler M, Hohenleutner U. Hair removal with the long pulsed Nd:YAG laser: a prospective study with one year follow-up. Lasers Surg Med. 2002;30(2):127-134. doi:10.1002/lsm.10032
Alster TS, Bryan H, Williams CM. Long-Pulsed Nd:YAG Laser-Assisted Hair Removal in Pigmented Skin: A Clinical and Histological Evaluation. Arch Dermatol. 2001;137(7):885–889. doi:10-1001/pubs.Arch