Dreaming of a flat stomach, but the diet turned out to be useless in the fight against excess weight? Want to shrink your hips, but "breeches" don't even lend themselves to hard training? Neither sports nor proper nutrition will help if the body decides to store fat in a specific area. In such cases, laser liposuction is the most effective technique.
Sono Bello smart lipo is a new and innovative treatment for fat reduction. It has been researched extensively, and the researches show that it can be very effective in removing unwanted fat from your body.
We will give you all of the information you need to know about Sono Bello smart lipo, including what is it, which procedures are included, its effectiveness based on scientific researches, and the pros and cons of the treatment.
What is Sono Bello smart lipo?
Sono Bello is the industry leader in medical, cosmetic, face, and body treatments for over 10 years. The company has more than 70 branches covering the entire United States.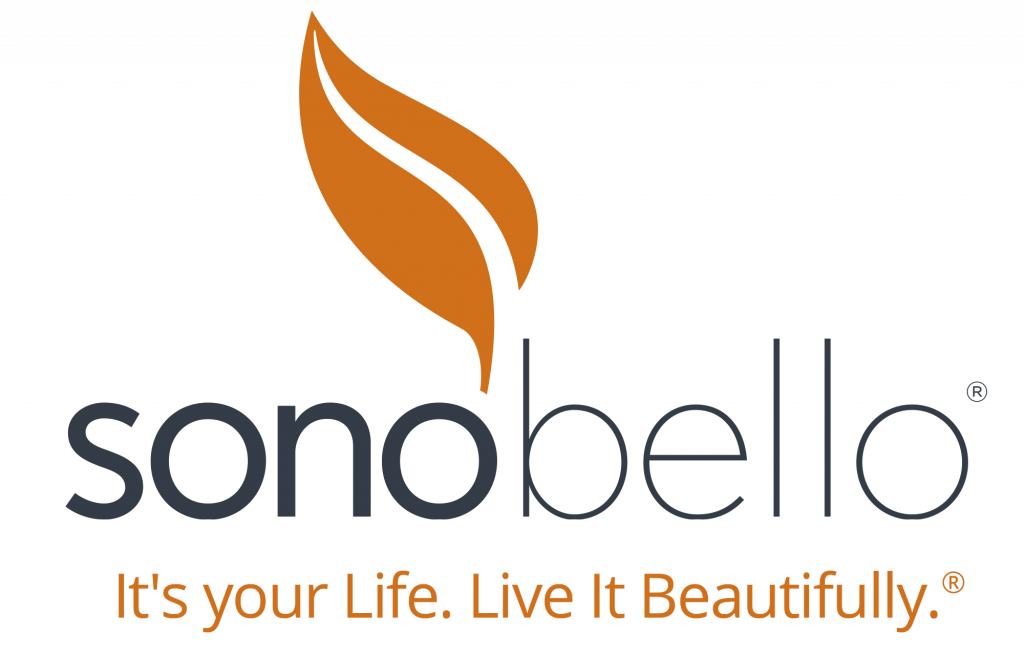 Sono Bello provides the most advanced microlaser liposuction procedures.
Laser and traditional liposuction procedures are similar in many ways. Both methods involve injecting a solution into the fat to numb the area and constrict the blood vessels in that area (to reduce blood loss), as well as making an incision about one-tenth of an inch. However, it has been proven that laser liposuction removes more fat than traditional liposuction and can lead to less blood loss as the laser dries out the blood vessels.
Sono Bello products:
TriSculpt — the most popular Sono Bello procedure. TriSculpt is a state-of-the-art liposuction procedure that targets problem areas in your body and removes fat in just one day.
TriSculpt E/X procedure — the ideal solution for patients as it includes both the TriSculpt microlaser lipo-fat removal and the post-procedure removal of excess skin, providing a tightening, and sculpted result.
Chest EX — micro laser liposuction removes fat and helps shape the chest in one visit.
Venus Legacy — a high-tech, non-invasive treatment specially formulated to combat cellulite. Combining radio frequency (RF) and magnetic pulse (MP) technology, this body contouring treatment smoothes, shapes, and tightens your problem areas.
Sono Bello accreditation
Although clinics such as Sono Bello do not need to be accredited, they chose to do so because their primary goal is to provide patients with the highest quality services.
Sono Bello is a member of the BBB and their centers are accredited by the AAAHC.
The BBB (Better Business Bureau) is a self-regulatory organization that is not affiliated with the government of the United States and Canada. Any company can enter and receive accreditation if it meets the standards. The BBB checks compliance with mandatory standards, including the obligation for companies to try to solve consumer problems.
The Association for Accrediting Ambulatory Health Care (AAAHC) is an American organization that accredits ambulatory health care organizations, including ambulatory surgery centers, office surgery centers, endoscopy centers, and medical centers. The AAAHC is unique in that it offers accreditation surveys that are conducted by professionals who are actively involved in outpatient care and have firsthand knowledge of the specific challenges faced by the institutions they survey.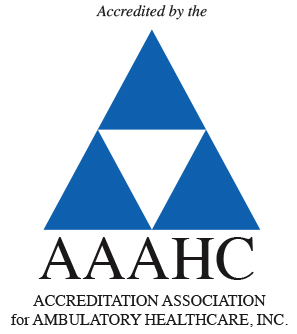 What procedures does Sono Bello perform?
Laser fat removal
Laser fat removal is an innovative system that allows you to achieve visible fat removal effects on large and hard-to-reach areas (forearm, chin) without much damage to the body as traditional liposuction. This procedure uses the TriSculpt micro-laser lipo. In addition to removing fat, the laser stimulates the formation of collagen, which can help the skin to tighten, giving the treated areas a smooth appearance.
The main advantage is that patients receive local anesthesia in the treatment areas, which means that they are awake throughout the entire procedure. This is one of the key features, as opposed to traditional liposuction, which involves general anesthesia. It also helps clinicians deliver excellent results by allowing them to easily position the patient for the best treatment for each area. However, if you are nervous and intolerant to such procedures with local anesthesia, you may be given medication to help you relax and calm down.
This procedure is especially effective on large areas of the body (stomach, legs, thighs, back).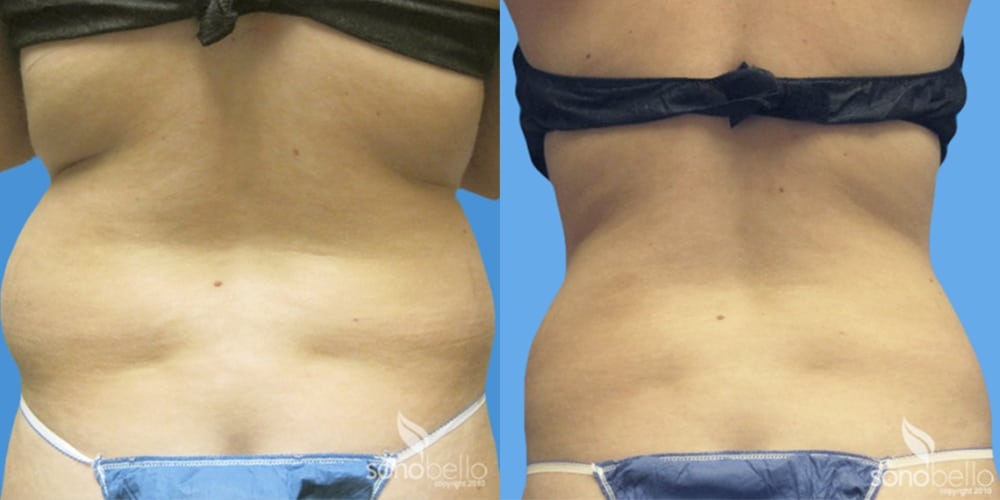 Mommy makeover
With the help of this method, it is possible to return to the woman the forms and proportions that were before childbirth. This treatment uses TriSculpt E/X, which removes excess belly fat and tightens the loose skin that is often found after childbirth.
Such operations are prepared and carried out in such a way that the rehabilitation period is minimal. On average, recovery and return to daily work take one week.
📌 It is worth considering that the minimum period for the natural recovery of a woman's body after childbirth is 4-6 months. After this period, you can raise the question of what operations a woman is allowed to do.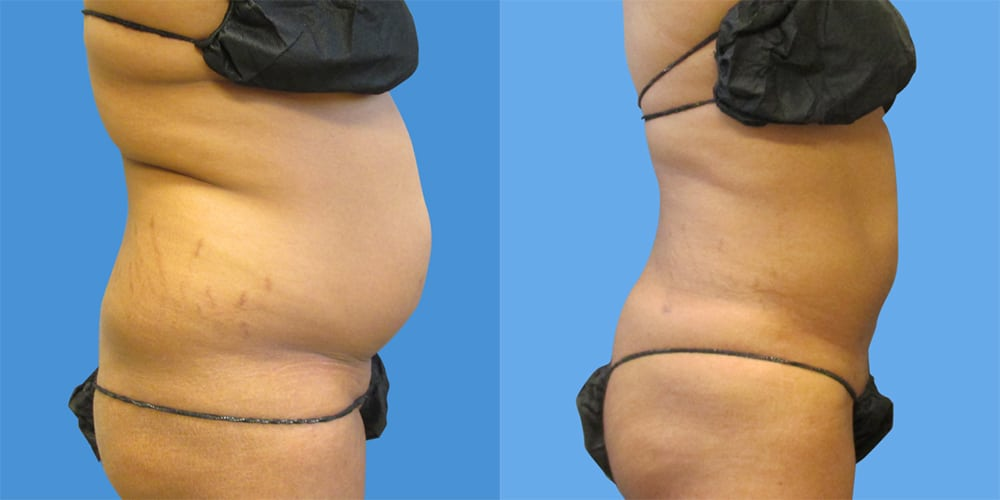 Tummy tuck alternative
This method is aimed at removing stubborn fat from the abdomen, lower abdomen, and lifting. This procedure uses TriSculpt E /X, which is performed under local anesthesia. The power of the energy of its beam allows you to remove large volumes of fatty deposits in a short time, while simultaneously lifting the tissues of the corrected zone.
This procedure is suitable for both women and men, and people with endocrine diseases and metabolic disorders.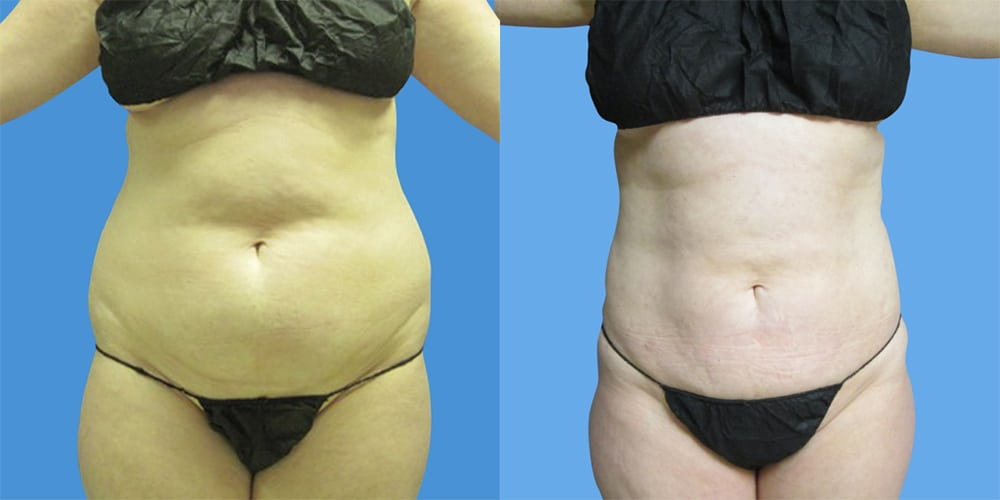 Cellulite reduction
Cellulite is a cosmetic defect in the body caused by structural and anatomical changes in the subcutaneous fat. The reasons for such changes lie in metabolic disorders, as a result of which there is an increase in adipose tissue cells and a slowdown in blood circulation.
Cellulite removal is performed by Venus Legacy, which combines radiofrequency (RF) and magnetic impulse (MP) technology. With its help, fats are broken down, lymph flow and blood circulation are improved. After the procedure, you will feel an increase in muscle and vascular tone and overall skin elasticity.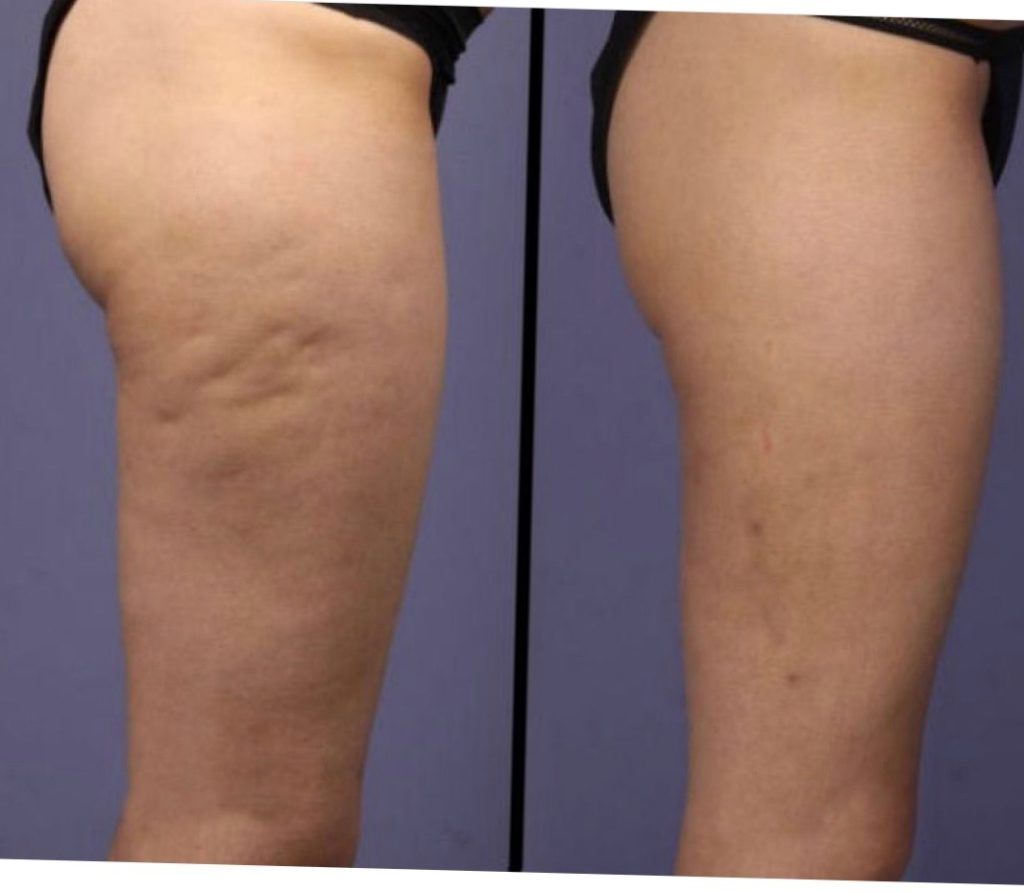 Read more about cellulite treatment and alternative methods
in our article
.
Male chest reduction
Laser liposuction for men becomes life-saving in the case of a disease such as gynecomastia — breast growth and enlargement. Gynecomastia can affect one or both breasts and is often uneven.
With the help of Chest EX laser liposuction, the treatment of this disease is completely safe and effective. Since breast enlargement is often due to the growth of adipose tissue, this treatment can help reduce it.
The recovery period is very simple and fast, it takes no more than 3 days.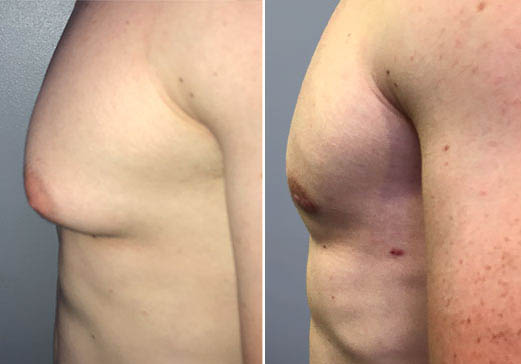 Chin fat removal
After 25-30 years, a double chin appears, the figure becomes blurred, which negatively affects the health and mood of any person, be it a man or a woman.
For this fat removal method, special equipment TriSculpt microlaser is used. The device is so tiny it can contour small, difficult-to-treat areas, making it ideal for use on the chin and neck.
Carrying out such a procedure has several advantages:
There are no scars on the skin, as after plastic surgery;
Painless and quick removal of fatty deposits;
There is no need to apply anesthesia;
Short rehabilitation period;
Laser action triggers regeneration processes in the skin, which produces a rejuvenating effect.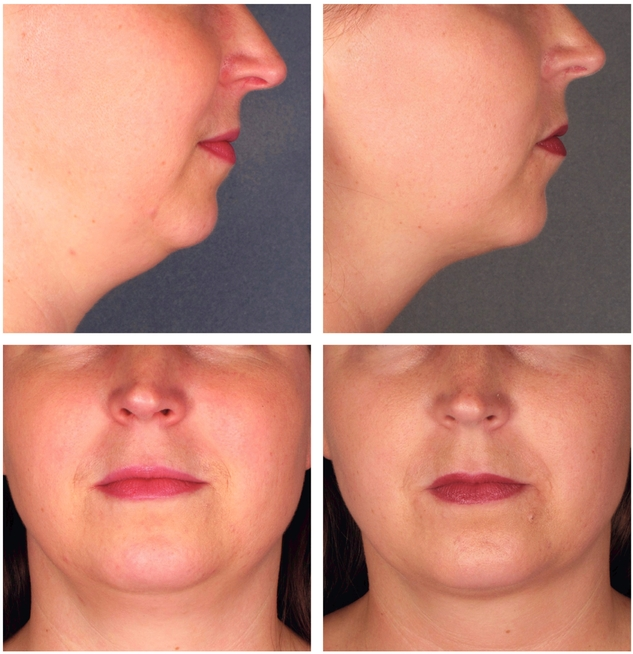 Read more about devices that work on light therapy and will help to keep your skin firm as you age
in our article
.
How does Sono Bello smart lipo work?
Sono Bello is a laser treatment using patented technology that helps clients lose weight and reshape their bodies.
They use a microlaser with microcannulas and gentle suction to effectively remove unwanted fat, both in large areas (belly, thighs) and small ones (shoulders and chin).
Microcannula is the gentlest and most effective way to remove fatty deposits. It is a small tube with a diameter of 1 to 2.5 mm, which allows a very thorough and at the same time very gentle liposuction with an excellent cosmetic effect.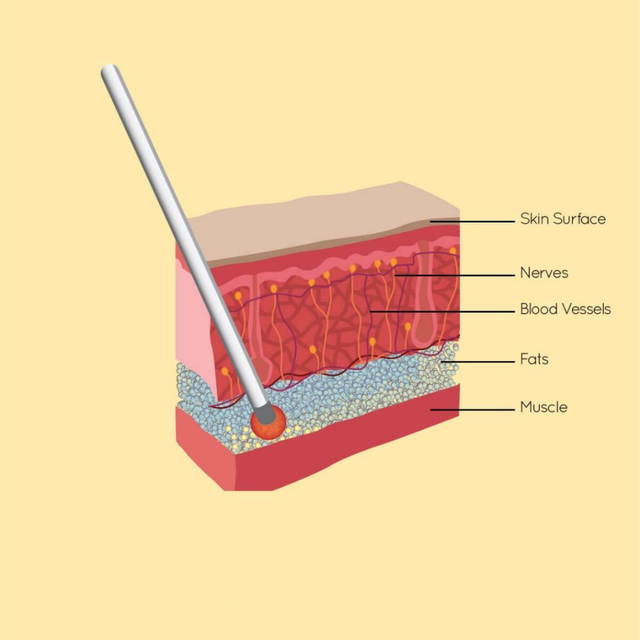 Also, the use of a laser helps to penetrate special cells of the dermis — fibroblastsFibroblasts are cells of the body's tissue that synthesize collagen.. They, in turn, begin to actively produce new collagen cells, which form the so-called support frame inherent in young skin.
Thus, laser liposuction can significantly improve the condition and appearance without health risks.
In addition, Sono Bello laser liposuction reduces pain and swelling, without the risks and recovery times associated with general anesthesia.
Read about other methods of losing weight using home fat-burning machines
in our article
.
Are Sono Bello smart lipo treatments effective? Based on clinical research
Laser liposuction can be an option for people who want to remove stubborn fat deposits but are worried about leaving loose skin.
Traditional liposuction, a cosmetic surgery procedure to remove fat, is usually reserved for people with hard skin to subsequently reduce the risk of sagging. But the addition of lasers can cause skin tightening, according to the researches.
There have been several studies [1] that have examined the degree of skin tightening in 2,200 patients who have undergone laser liposuction in various areas of the body, including the abdomen, thighs, and arms. 3 months after laser liposuction, researchers found that patients experienced 20 to 80 percent skin lifting. The degree of skin tightening depended on the elasticity and on the area of ​​the body to be treated.
The doctors concluded that the degree of skin tightening with laser liposuction is about 50 percent better than with traditional liposuction.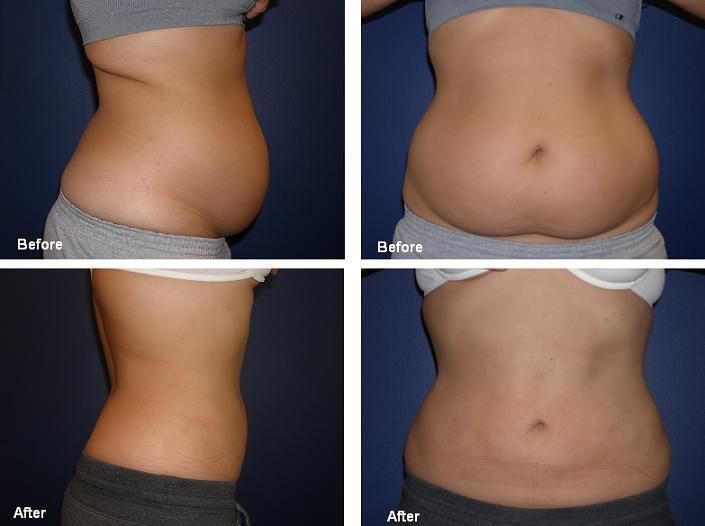 The following study [2] examines the use of laser-assisted liposuction versus suction liposuction (traditional). These types of treatments were performed on one or more areas of the body in 25 patients. As a result of the treatment, no complications were observed. On the sides of laser lipoplasty, less pain was found, more damage to adipocytes (fat cells). These data confirm that laser-assisted lipoplasty is more effective than traditional lipoplasty.
The next study [3] is investigating the safety and effectiveness of liposuction with a 1064 nm laser to reduce small unwanted body fat. The study included 30 patients with body fat less than 100 cm3. Patients were treated with this system once every two weeks. The external evaluation showed a 37% improvement after 3 months. The MRI showed an average 17% reduction in body fat. The most common side effects were mild bruising and swelling that disappeared within 2 weeks.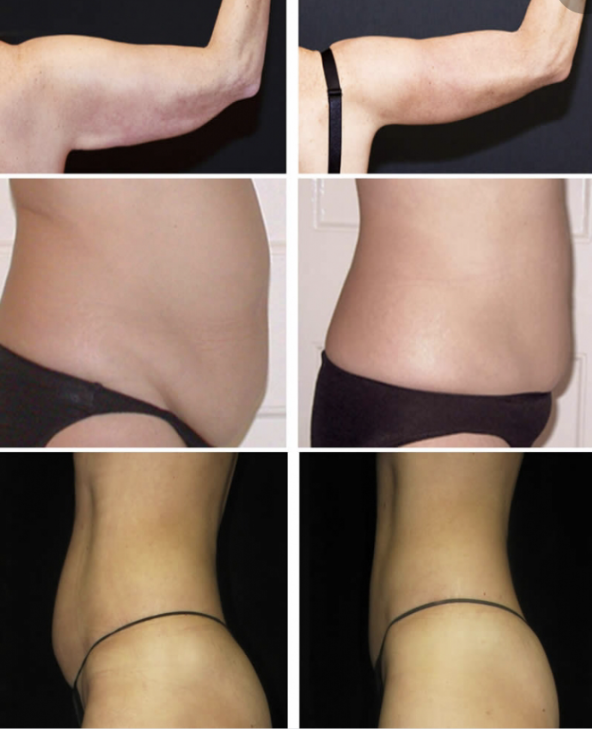 Another study [4] evaluated the efficacy and safety of laser-assisted liposuction using the laser at 1064 and 1320 nm. It was included 20 patients with unwanted local obesity and skin laxity. A laser with sequential wavelengths of 1064/1320 nm has been used to treat localized areas of obesity. The results showed a reduction in localized obesity without any side effects from using this device. It found a 76-100% improvement in obesity in 85% of patients and a 51-75% improvement in the rest. It was also noted that the skin tighten after the procedure by 18%.
A new form of laser liposuction can remove more fat than traditional liposuction and result in less blood loss as the laser dries out the blood vessels. Benefits include excellent patient tolerance, fast recovery times, and skin tightening benefits.
Pros and cons of Sono Bello smart lipo
Sono Bello is a lipo procedure that uses microlaser technology to remove fat from the body. It is said to be less invasive than liposuction and to produce better results. Also, Sono Bello reduces recovery time and discomfort, unlike the traditional method.
But is Sono Bello right for you? Here are the pros and cons:
Pros
No need for general anesthesia, unlike traditional liposuction, which needs it;
Complete body transformation;
No diet or exercise required;
Offers a variety of services for those looking to remove fat from certain parts of their body;
More than 70 locations of this clinic are available;
$250 off the first session.
Cons
Some complaints from Sono Bello allege that the results were not what they expected;
The cost is not available for many (prices start at $1,395 per one session).
Contraindications to Sono Bello laser liposuction
Contraindications to laser liposuction are divided into local and general. The first includes pathology in the field of the operation:
Pustular diseases;
Active inflammatory process;
Skin diseases: neurodermatitis, eczema, lichen;
Rash of any origin;
Superficial neoplasms if they interfere with the actions of the surgeon.
General contraindications for correction include severe concomitant pathology: chronic diseases, acute infectious diseases, diseases of the blood system, autoimmune processes, etc. The operation is performed only after the elimination of all contraindications.
Summary
Losing weight can be tough and difficult to manage on your own.
Sono Bello is a liposuction alternative based on lipo laser technology. This technology is backed by research and results.
According to reviews, Sono Bello liposuction works, however, some may require more sessions to achieve the desired weight loss results, while others may have had only one.
In any case, for best results, we recommend following a healthy diet and exercise after the healing process is complete.
FAQ
🤔 How does Sono Bello remove fat?
Sono Bello uses a unique microlaser technology that safely and effectively removes fat. The laser breaks up the fat cells, which are then eliminated through the body's natural processes.
🧍 What areas can be treated?
Sono Bello can treat most areas of the body, including the stomach, hips, thighs, chin, neck, and arms.
⌛ How long do Sono Bello treatments last?
The Sono Bello body sculpting procedure is performed on an outpatient basis, meaning that you can come in for your treatment and go home the same day. You can return to normal activities immediately following your procedure.
📌 Is Sono Bello painful?
No, the procedure is not painful. You may feel a tugging sensation as the doctor extracts the fat cells, but this is minimal and only lasts for a few seconds.
🔍 When will I see results after the Sono Bello procedure?
Your body starts to naturally absorb the fat cells that were suctioned out of your body immediately. As a result, you may feel flatter and smaller after your procedure. The final results are visible once all swelling has gone down about two months after treatment.
Sources
Abbas Chamsuddin, M.D., interventional radiologist, Center for Laser and Interventional Surgery, Atlanta; Jeffrey Kenkel, M.D., professor, plastic surgery, University of Texas Southwestern Medical Center at Dallas; Society of Interventional Radiology 2013 meeting, New Orleans, April 13 to 18, 2013.
Arturo Prado, Patricio Andrades, Stefan Danilla, Patricio Leniz, Paulo Castillo, Fancy Gaete. A prospective, randomized, double-blind, controlled clinical trial comparing laser-assisted lipoplasty with suction-assisted lipoplasty. – Plast Reconstr Surg. 2006 Sep 15;118(4):1032-1045. DOI: 10.1097/01.prs.0000232428.37926.48.
Karen H. Kim, Roy G. Geronemus. Laser lipolysis using a novel 1,064 nm Nd: YAG Laser. – Dermatol Surg. 2006 Feb;32(2):241-48; discussion 247.
Jason C. McBean, Bruce E. Katz. A pilot study of the efficacy of a 1,064 and 1,320 nm sequentially firing Nd: YAG laser device for lipolysis and skin tightening. – Lasers Surg Med. 2009 Dec;41(10):779-84. DOI: 10.1002/lsm.20858.