Do you have wrinkles, scars, or blemishes that you would like to get rid of? If so, you may want to consider laser treatment. One popular option is the Fraxel laser — a revolutionary new procedure that can help erase years of damage caused by the sun, acne, and other environmental factors.
Below we look at what the Fraxel laser is, how it works, the effectiveness of treatment based on scientific research, as well as before/after results. In addition, we will give you tips on how to prepare for this procedure and aftercare.
What is a Fraxel laser?
Fraxel is an FDA FDA is a Food and Drug Administration standard that guarantees the quality and safety of the presented device.-approved laser technology that helps repair your skin. As the name suggests, the device is fractional (only part of the skin is treated). This leads to improved healing time and reduced risk. The device can remove fine lines and wrinkles, improve skin texture and tone, and help with acne scars.
Fraxel can help improve your skin without the need for surgery. The device can be used on your face, neck, chest, and hands. It can also be used to treat other areas of your body that may be affected by sun damage or aging.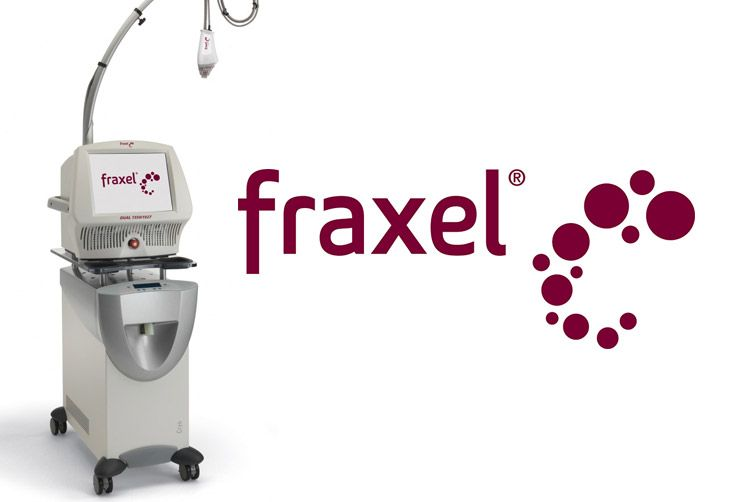 How does Fraxel laser work?
Fraxel has two lasers: erbium laser (wavelength 1550 nm) and thulium laser (wavelength 1927 nm). Each one is designed for different cosmetic concerns.
The 1550 nm wavelength can penetrate the skin up to 1.4 mm, making it ideal for treating issues such as acne scars. The wavelength of the laser helps to repair and remodel the skin by regenerating collagen. Also, it contributes to removing sunken scars, such as acne scars, or smoothing out traumatic or surgical scars.
The 1927 nm wavelength is very useful for treating superficial pigmentation, freckles, and sun damage. It can also help to improve the appearance of fine lines and wrinkles.
Fraxel laser works by creating thousands of tiny micro-wounds in the skin. The body's natural healing process then kicks in to repair these wounds. As the skin heals, it produces new collagen and elastin fibers, which leads to firmer, smoother, and younger-looking skin.
One of the main advantages of the Fraxel laser is that it can be customized to each individual's needs. The laser can be adjusted to different depths, depending on the patient's skin type and the severity of their concerns. This allows for a more targeted treatment and helps to minimize side effects.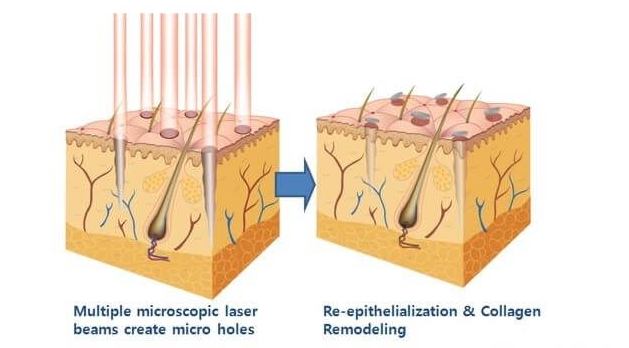 How effective is the Fraxel laser? Based on scientific research
Fraxel laser is a popular choice for patients who want to improve their skin without surgery or extensive downtime. But how effective is this treatment?
Below, we'll take a look at some of the scientific research on Fraxel laser to see what the experts have to say.
A study [1] was involving 40 patients with facial pigmentation. They received two non-ablative fractionated laser treatments at 1927 nm. As a result, an improvement in skin condition was observed in 82% of patients after one month and in 69% of patients after three months. Treatment was well tolerated with minimal side effects.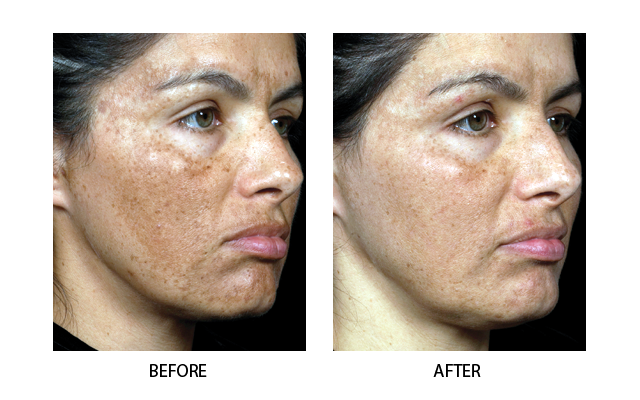 The following study [2] included 35 patients with photodamaged skin. During treatment, wavelengths of 1550 nm and 1927 nm were used. As a result, a positive effect of treatment was observed during all visits. The mean reduction in the severity of wrinkles and tactile roughness was 43% 3 months after the last treatment.
This study [3] included 23 people diagnosed with facial photodamage, melasma, or hyperpigmentation. They received four to six treatments 14 days apart with a 1927 nm fractional laser. As a result, 55% of patients reported a very significant improvement after the last treatment.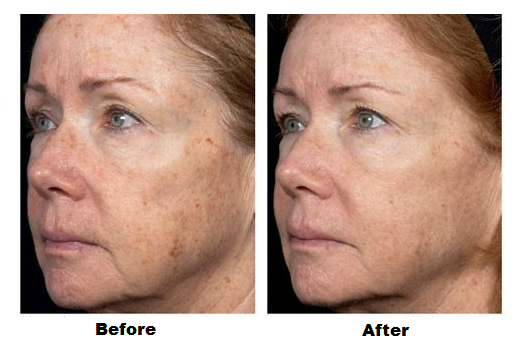 The following study [4] evaluated the reduction of acne scars on the face with a laser. 25 patients underwent four treatment sessions with an interval of 1 month. As a result, a significant reduction in acne scarring was found.
In another study [5], 45 patients with atrophic facial acne scars received one course of fractional laser treatment. As a result, improvement in atrophic scarring and skin texture averaged 60% after one month.
Fraxel laser is an effective treatment for various skin conditions. It is generally well tolerated with minimal side effects. If you are considering this treatment, be sure to consult with a dermatologist to see if it is right for you.
Fraxel before and after results
Fraxel laser treatments offer patients a way to improve their appearance without having to go through the downtime and recovery associated with more traditional methods such as surgery.
Below are some examples of the types of results patients can expect to see from their treatments.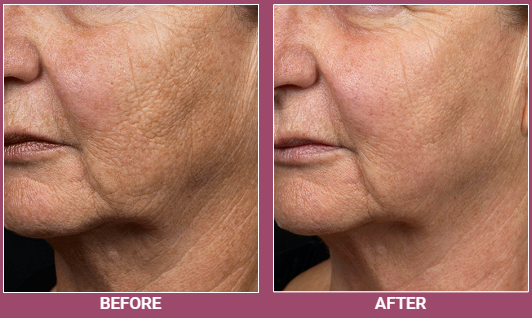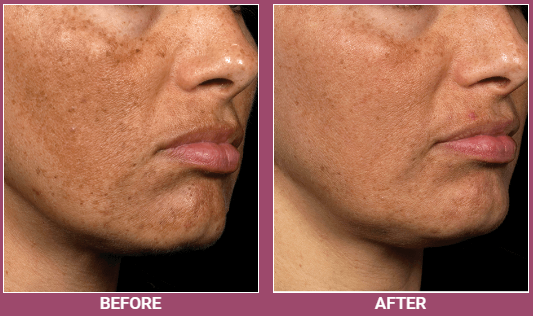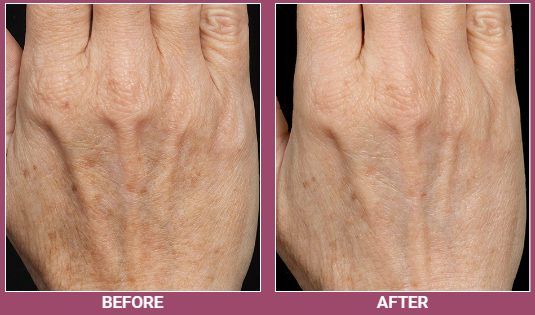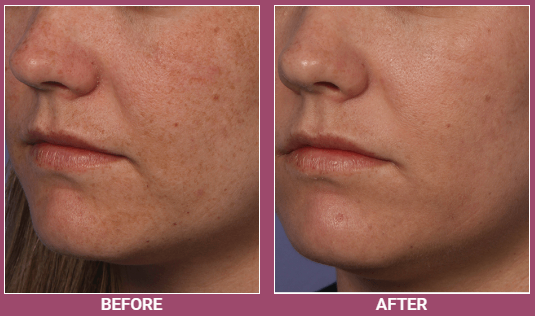 Based on this, the majority of patients who undergo Fraxel laser treatments can expect to see a significant improvement in the appearance of their skin. In general, patients will see a reduction in the size and severity of wrinkles, fine lines, and other signs of aging.
❗
Individual results will vary from patient to patient, and there is no guarantee that everyone who undergoes treatment will see the same level of improvement.
Customer Reviews
If you are considering getting a Fraxel laser treatment, it's important to do your research and gather as much information as possible about the procedure. One helpful resource for making an informed decision is reading customer reviews. So, let's start!
"I have been using Fraxel laser for months, and it has been a lifesaver for my skin. It has helped me with fine lines, wrinkles, and sun damage. I always feel refreshed and renewed after treatment, and the results are long-lasting.

I also appreciate the fact that Fraxel requires no downtime or recovery period. This allows me to fit the treatments into my busy schedule without any disruptions."

— Amelia, LA
"Before Fraxel, I had tried numerous other treatments to improve my acne scars, including chemical peels and microdermabrasion, but none of them had given me the results that I was looking for. However, after just a few sessions of Fraxel laser, I noticed a significant enhancement in the appearance of my scars. Not only did they become less noticeable, but the overall texture and tone of my skin also improved. While the treatment was a bit uncomfortable, the results were more than worth it, and I would highly recommend this procedure to anyone struggling with scars."

— Harper, FL
"Living with melasma can be a challenge, and I had tried numerous treatments to reduce the appearance of my skin discoloration. However, it wasn't until I tried the Fraxel laser that I saw a significant improvement. While the treatment did require some downtime and my skin was a bit red and sensitive for a few days afterward, the results were more than worth it."

— Sophia, CA
How to prepare for the Fraxel laser treatment?
Fraxel laser treatments are becoming increasingly popular as people look for ways to improve their appearance and address skin concerns.
Here are some tips to help you prepare for laser treatment:
Stop all other acne treatments at least three weeks before treatment, especially topical retinoids (Retin-A and derivatives) and oral isotretinoin (Accutane) because they can make the skin more sensitive to light;
Stop all skin treatments, including facials, peels, and microdermabrasion to avoid irritation and inflammation after laser treatment;
Avoid sun exposure as much as possible and use sunscreen with an SPF of 30 or higher when you are outdoors due to the increased risk of sunburn and skin damage;
Do not wax or shave the treatment area for at least two weeks before treatment to avoid irritation;
If you are using any medications that can increase your skin's sensitivity to light, such as certain antibiotics or oral contraceptives, make sure to tell your doctor — they can make the skin more sensitive to light;
Arrange for someone to drive you home after treatment, as the numbing cream used during the procedure can cause drowsiness;
Do not wear makeup, lotion, or perfume in the treatment area because they can interfere with the laser;
Wear loose, comfortable clothing to your appointment for easy access to the treatment area and to avoid irritation afterward.
Preparing for Fraxel laser treatment is relatively simple, but it's important to follow these tips to ensure the best possible results.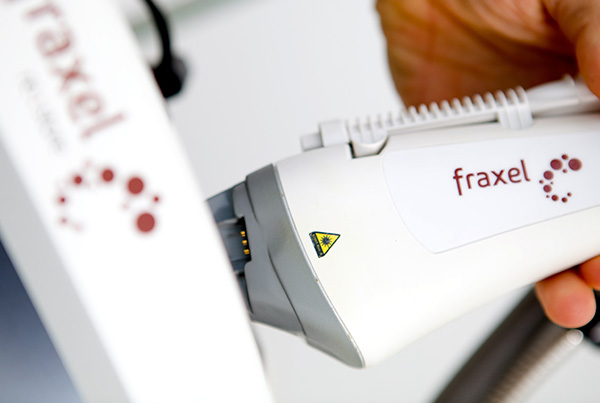 What to do after a Fraxel laser treatment?
After a treatment, it is important to care for your skin properly to ensure the best possible results. Here are some tips on what to do after Fraxel laser treatment:
Apply sunscreen regularly
Laser treatments can make your skin more sensitive to sunlight, so it is important to apply sunscreen with an SPF of 30 or higher every day.
Avoid sun exposure
If possible, stay out of the sun as much as possible and wear protective clothing when you are outdoors.
Use gentle skincare products
Avoid using harsh cleansers on your skin. Instead, use gentle products that are designed for sensitive skin.
Moisturize regularly
Moisturizing your skin will help to keep it hydrated and can help to reduce the appearance of dryness or flaking.
Avoid picking or scratching at your skin
It is important to avoid picking or scratching at your skin, as this can cause irritation or even lead to infection.
Allow your skin to heal
After Fraxel laser treatment, it is important to give your skin time to heal. Avoid wearing makeup or using harsh skincare products for at least 24 hours after your treatment.
See your doctor for follow-up appointments
It is important to see your doctor for follow-up appointments after a Fraxel laser treatment. Your doctor will be able to assess your skin and make sure that you are healing properly.
If you don't have time to visit a clinic for a procedure, pay attention to
skin tightening machines
to help keep your skin firm.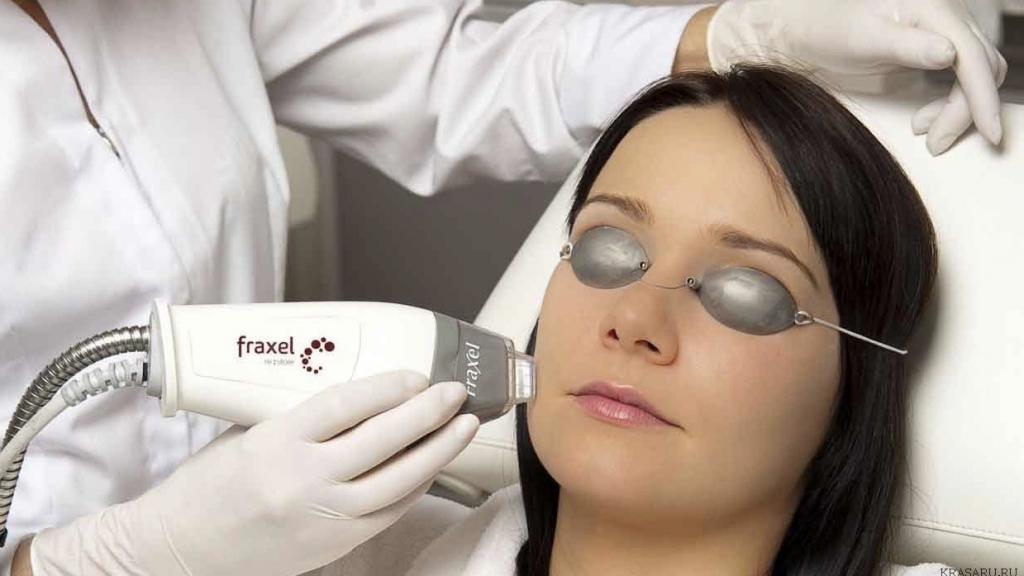 Summary
Aging skin, wrinkles, uneven complexion, various blemishes, acne scars, or skin problems are now solvable with the help of new laser technologies.
Treatment with the Fraxel fractional laser is a procedure characterized by a minimum recovery period and pronounced results in skin tightening, wrinkle-smoothing, complexion improvement, and pigmentation removal. Lasers of this type start rejuvenating processes in the deep layers of the dermis, significantly reduce the skin area, smoothes wrinkles, and fight pigmentation.
Side effects are minimal, however, we recommend that you consult a dermatologist before the procedure to determine if this treatment is right for you.
FAQ
🤔 What is a Fraxel laser?
A Fraxel laser is a type of fractional laser that is used to treat various skin conditions, including wrinkles, scars, and pigmentation. Similar properties also have cold lasers, which can be used even at home.
🔍 How does a Fraxel laser work?
A Fraxel laser works by creating thousands of tiny micro-wounds in the skin. This triggers the body's natural healing process to produce new collagen and skin cells. The new collagen helps to fill in wrinkles and scars, while the new skin cells help to even out pigmentation.
❓ What are the side effects of a Fraxel laser?
The most common side effect of a Fraxel laser is mild redness and swelling, which usually lasts for a few days.
🧐 How many Fraxel laser treatments will I need?
The number of treatments needed varies from person to person. However, most people require 3-5 treatments for optimal results.
📌 Are there any risks associated with Fraxel laser treatment?
Although the Fraxel laser is considered safe, there are potential risks associated with any laser treatment. These include burns, scars, and changes in skin color. Be sure to discuss these risks with your dermatologist.
Sources
Jeremy A Brauer, David H McDaniel, Bradley S Bloom, Kavitha K Reddy, Leonard J Bernstein, Roy G Geronemus. Nonablative 1927 nm fractional resurfacing for the treatment of facial photo pigmentation. – J Drugs Dermatol. 2014 Nov;13(11):1317-22.
Vic A Narurkar, Tina S Alster, Eric F Bernstein, Tina J Lin, Anya Loncaric. Safety and Efficacy of a 1550nm/1927nm Dual Wavelength Laser for the Treatment of Photodamaged Skin. – J Drugs Dermatol. 2018 Jan 1;17(1):41-46.
Jeremy A Brauer, Hamad Alabdulrazzaq, Yoon-Soo Cindy Bae, Roy G Geronemus. Evaluation of a Low Energy, Low Density, Non-Ablative Fractional 1927 nm Wavelength Laser for Facial Skin Resurfacing. – J Drugs Dermatol. 2015 Nov;14(11):1262-7.
Balakrishnan Nirmal, Sathish B Pai, Handattu Sripathi, Raghavendra Rao, Smitha Prabhu, Mohan H Kudur, Sudhir U K Nayak. Efficacy and safety of erbium-doped yttrium aluminum garnet fractional resurfacing laser for treatment of facial acne scars. – Indian J Dermatol Venereol Leprol. Mar-Apr 2013;79(2):193-8. doi: 10.4103/0378-6323.107635.
Sindy Hu, Min-Chi Chen, Mei-Ching Lee, Li-Chen Yang, Nicha Keoprasom. Fractional resurfacing for the treatment of atrophic facial acne scars in Asian skin. – Dermatol Surg. 2009 May;35(5):826-32. doi: 10.1111/j.1524-4725.2009.01139.x. Epub 2009 Apr 6.