Time is merciless. The skin that seemed perfectly smooth yesterday is now dotted with wrinkles. Unfortunately, sooner or later wrinkles catch up with every girl, but we can postpone this moment. And even make wrinkles less noticeable.
Today, we're going to talk about a device that has become quite famous in the beauty world. The one that Kylie Jenner chose as a gift. It is the LightStim for Wrinkles. This device uses light therapy to affect the skin and reduce wrinkles. This is not the only effect it has, though. And we are going to find out if it can change your life.
Key benefits

– Helps in reducing wrinkles and fine lines
– Has an overall calming and relaxing effect
– Fits for any skin type and can be used on any part of the body

Jump to detailed review
What is LightStim for Wrinkles?
LightStim makes devices that help improve skin conditions through LED light therapy. Each one emits a different wavelength. Our current version is designed to reduce wrinkles and fine lines first and foremost. Additional effects include improved skin tone, a more youthful appearance, and the stimulation of collagen and elastin production. However, there are other hidden benefits, which we will talk about in a detailed review.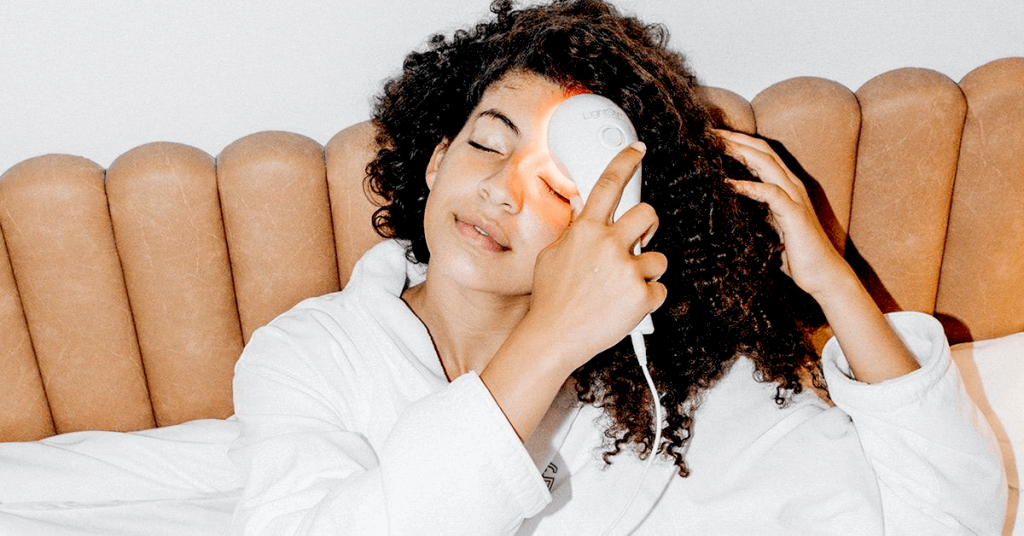 How does LED light therapy affect the skin?
To start with, LightStim for Wrinkles uses wavelengths of Light Red, Deep Red, Amber, and Infrared LEDs.
Red light therapy energizes skin cells and is responsible for the production of collagen and elastin. Red light also promotes faster tissue healing.
Compared to red light, Amber light does not penetrate as deeply into the skin. Amber light therapy, known for its soothing effect, reduces the appearance of dark spots as well as swelling and inflammation.
Infrared light has the longest wavelength (>850 nm) and can penetrate the skin as much as 1.5 inches. It has the effect of improving complexion, a more even skin tone, reducing wrinkles, and increasing collagen density.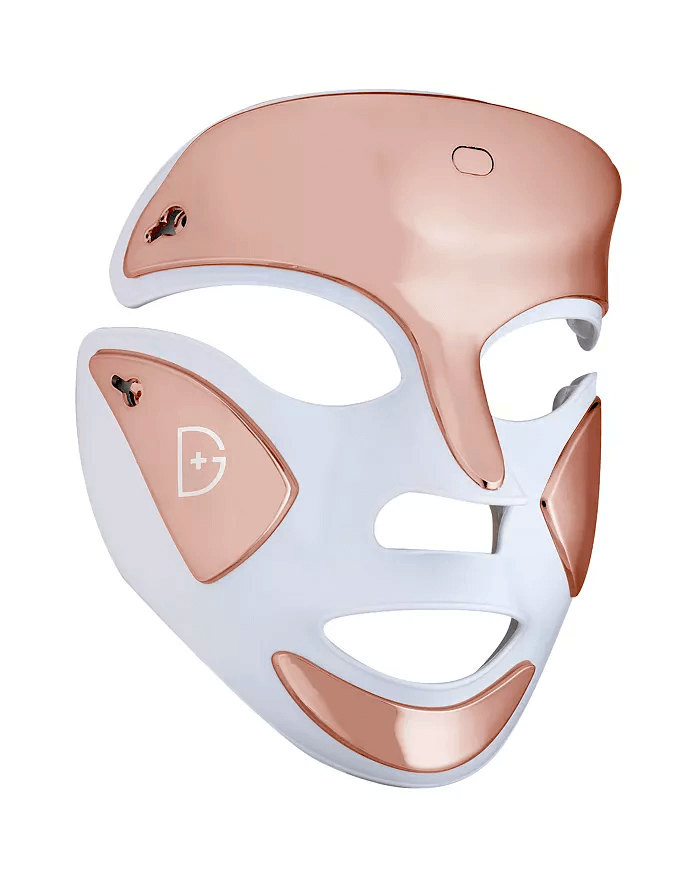 If you want to get the most out of LED light therapy, we recommend that you also try Dr. Dennis Gross LED Mask. Not only does it help fight wrinkles, but it's also great for acne. Its price range is slightly higher, but the procedure takes less time.
Professional LED therapy devices are available in manual and stationary versions. For example, LightStim professional manual machines contain up to 72 LEDs and can treat an area with a diameter of 10 to 15 cm in one impulse. But professional LED beds, consisting already of more than 18,000 LEDs, contribute to the rejuvenation, regeneration, and activation of every cell throughout the body. Such devices markedly increase local blood circulation, which helps to relieve muscle fatigue and alleviate pain in the joints for a while.
As for home devices for LED therapy, their action is mainly aimed at the prevention of age-related changes, fighting wrinkles, and reducing the symptoms of acne. Separately, there is a therapeutic device designed to temporarily relieve muscle and joint pain and joint stiffness.
How long does it take to see results?
The FDA conducted clinical trials on this device, and 100% of the subjects reported improvements in fine lines and wrinkles after 8 weeks. However, everybody is different, so it is impossible to 100% guarantee results in two months.
Most users tell us that they have been using LightStim for over a year, and it has a cumulative effect. We recommend introducing the device into your daily care routine regularly, so the likelihood of success is much higher.
Full review: LightStim for Wrinkles
If you're looking for a device that will help keep your skin looking younger for longer and deal with fine lines and wrinkles, you should look into LightStim for Wrinkles. It can be used on absolutely any area of the skin (and not just the face) and is suitable for any skin type. If you're worried about the areas around your eyes, safety goggles are included. The kit also includes a serum, which can be used before the procedure. This serum gives your skin extra hydration and keeps it smooth for a long time. Although if you prefer to use the device on bare skin, that's fine too.
In case you skipped the previous part, we remind you that the LightStim has 72 LEDs with Light Red, Deep Red, Amber, and Infrared light. The effect of this light is painless, and the device should be kept on each area for three minutes. All in all, it will take you about twenty to thirty minutes for the entire face. It may seem too long to you but think of this time as rest and relaxation. You can watch something on Netflix or YouTube and just set aside that half hour a day for yourself.
The most interesting part: what results have users achieved other than wrinkle reduction?
"I recently had a radiofrequency micro-needling procedure. After that, my lower face was bruised like never before. Ice packs and recovery creams weren't giving me the results I wanted, so I decided to try LightStim. I used it twice a day for 20-40 minutes, and the bruises began to disappear with each passing day. I had never seen such progress in treating bruises, especially dark ones."
Linda, CA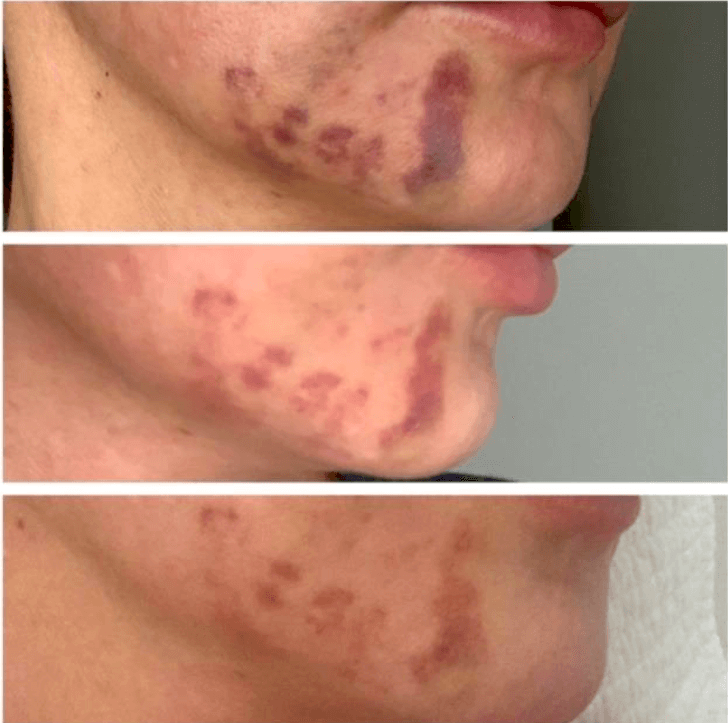 "Besides the fact that my fine lines practically disappeared in a few weeks, I got an effect that I did not expect. I have enlarged pores on my cheek. I fought them with Fraxel and laser, but it didn't work for me. But after I started using LightStim, they greatly diminished. The pores are much more superficial and becoming less noticeable daily."
Marta, SD
Also, some users claim to have reduced breakouts and even noticeable improvements with acne scars. This does not mean that you will have the same results, but it is possible. If you are eager to see exactly what you can achieve, you can jump straight to the "before and after" section.
Pros and Cons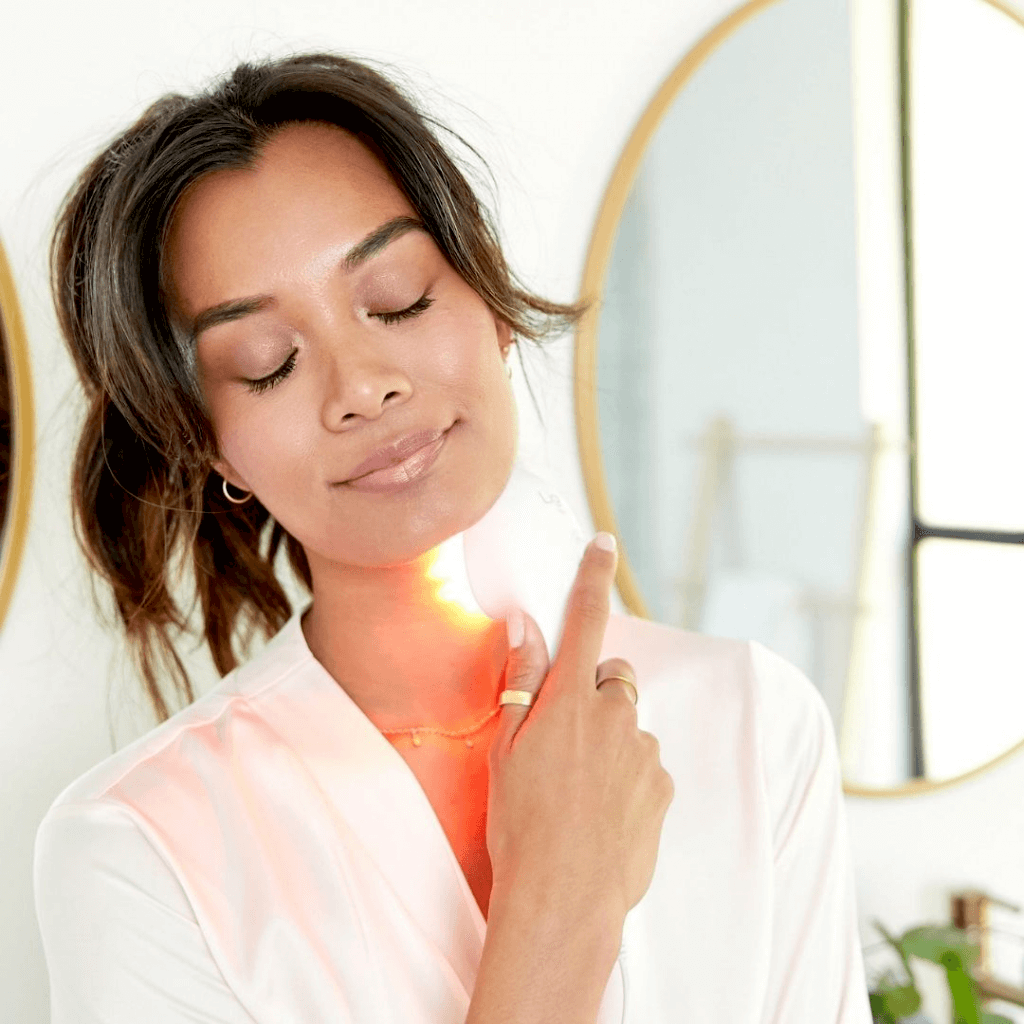 Like any other device, LightStim has its advantages and disadvantages. Of course, we would not recommend a product whose disadvantages outweigh the pros, but it would not be very fair to keep silent about even small drawbacks.
Pros
Reduction of fine lines and wrinkles with LED light therapy
Smoothing the skin
Suitable for all skin types
You can use it on any part of your body
This device can serve as a substitute for Botox (and costs less than a round of Botox)
Additionally helps to remove bruises and shrink pores for many people
Causes a relaxing effect as a bonus
5-year repair/replacement warranty from the manufacturer
Cons
You will need to take about 20-30 minutes each day to do the treatment on your entire face
Depending on your skin, you may need more than two months to get the results you desire
Before and after LightStim for Wrinkles
The FDA conducted clinical studies to confirm the effectiveness of LightStim in reducing wrinkles. In a sample of people who took part in the study, all experienced positive changes over the eight weeks of the study.
We have collected photo results of people who have recorded their "before" and "after" and are ready to present them to you.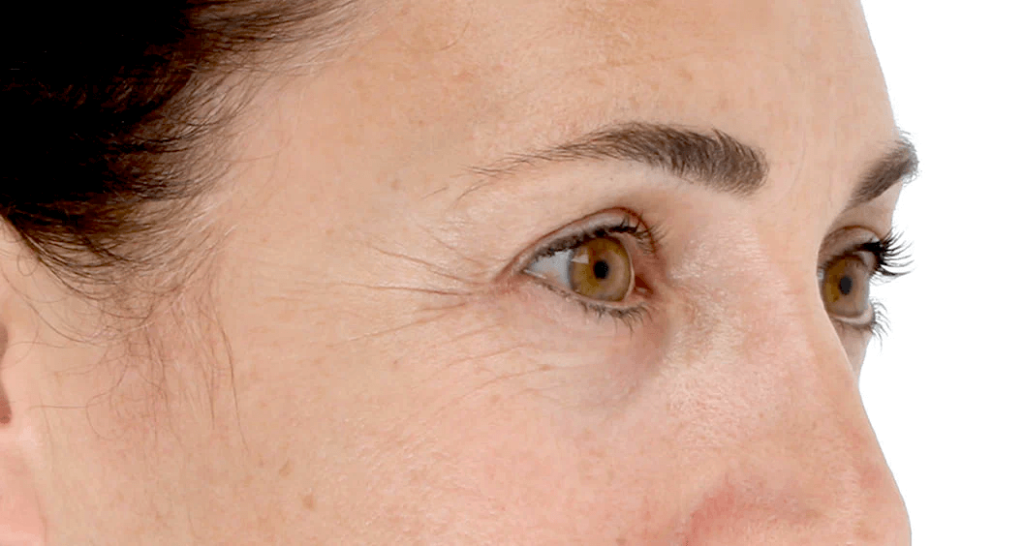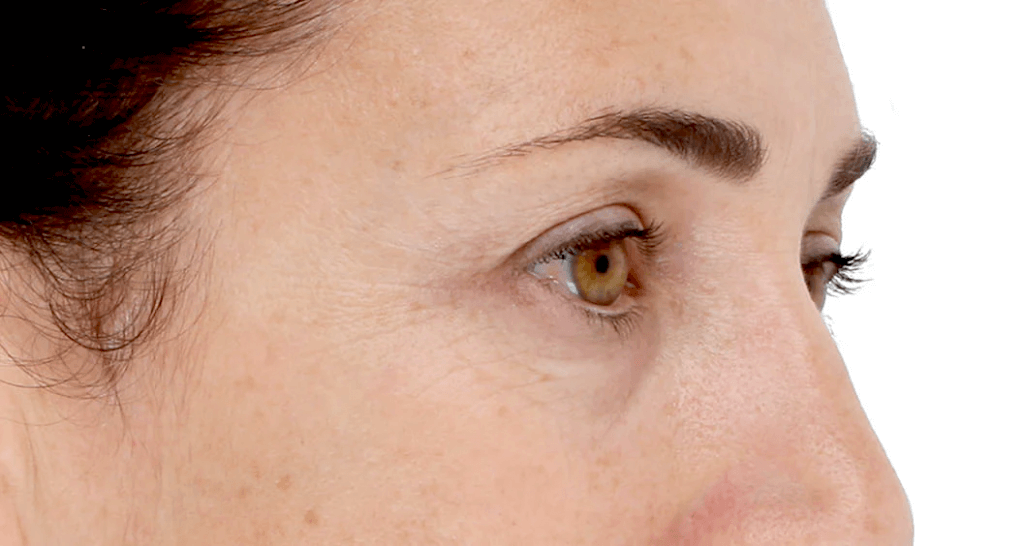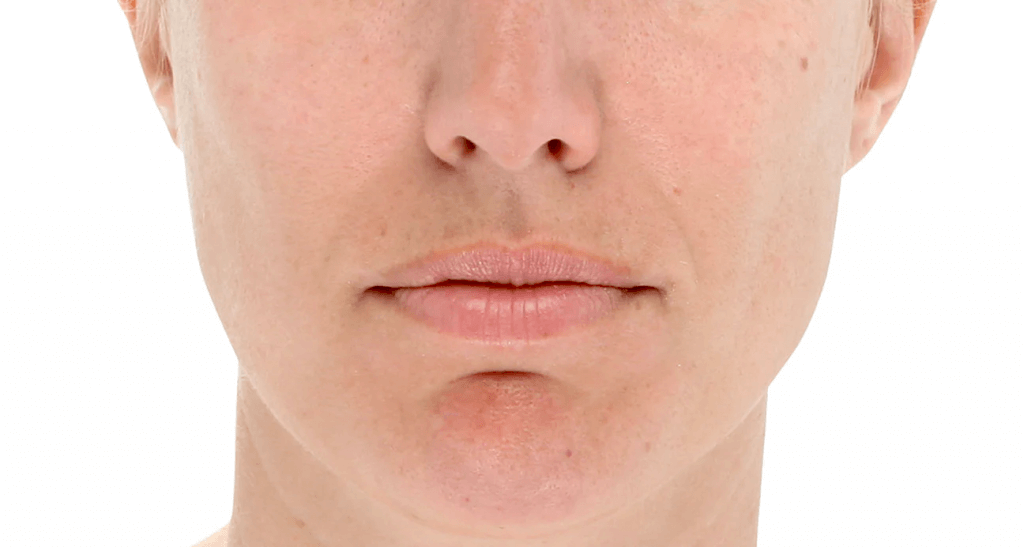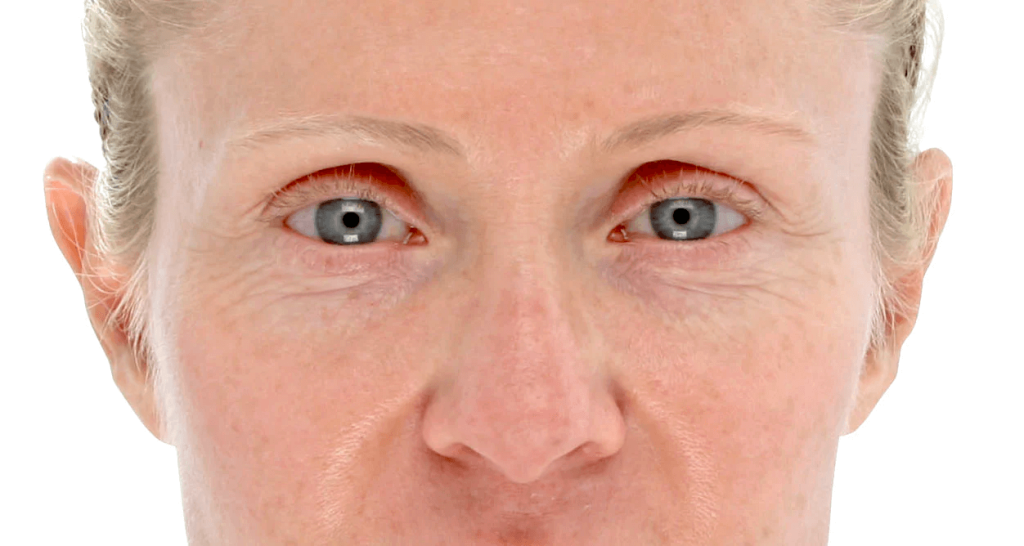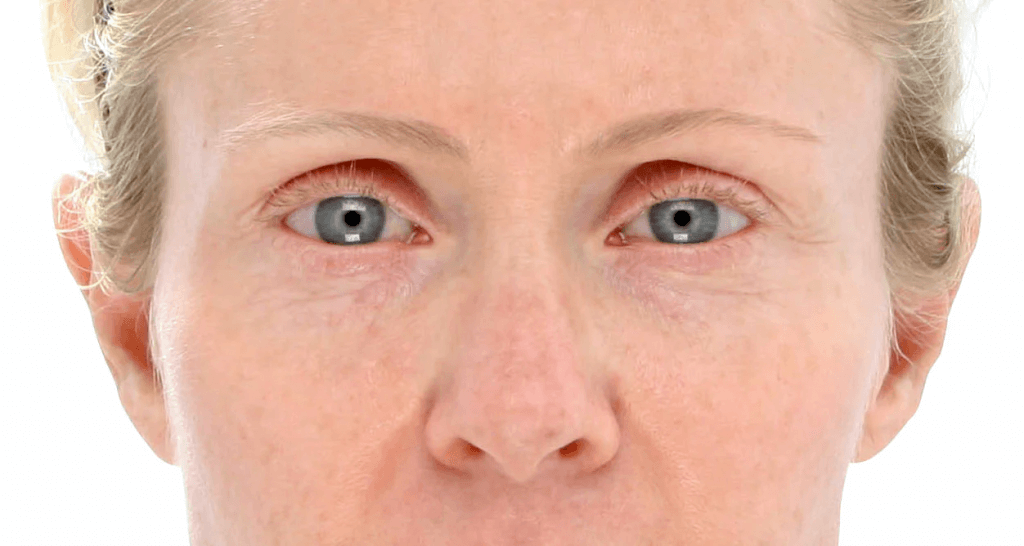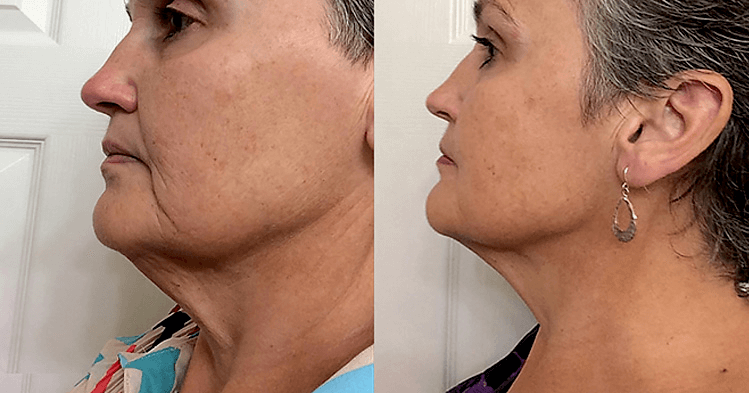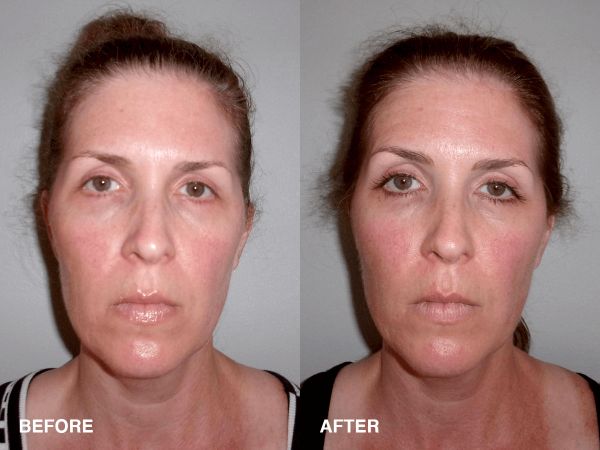 Side effects of the device
Light therapy is one of the safest types of procedures for your skin, as light exposure has virtually no side effects. However, some people may still experience short-term adverse effects. Patients may complain of irritability, headaches, eye strain, sleep disturbances, and insomnia.
In rare cases, if you hold the device in one place for longer than five minutes, or if you press too hard, you may get dots on your skin. However, don't worry too much, as they will go away in a few hours.
📌If you have sensitive eyes, we recommend using the protective glasses that come with the device.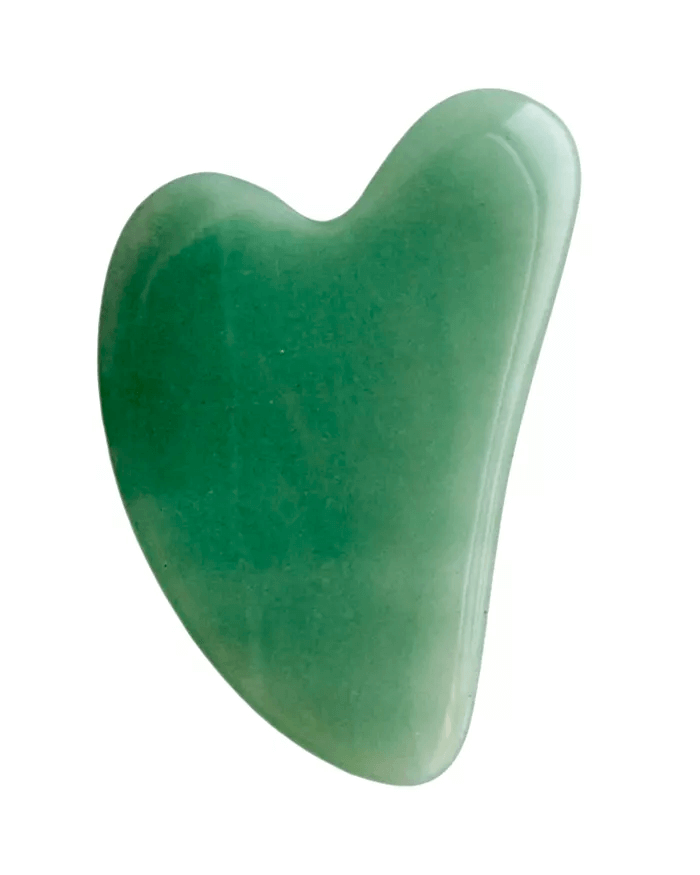 If you want an even more gentle tool that will help you tighten your skin and prevent wrinkles, we advise you to pay attention to such a massager as Mount Lai Gua Sha. This little device will be a great addition to your morning and evening routine and will help sculpt your face.
Tips for proper use
LightStim for Wrinkles is quite easy to use. Here are a few steps you'll need to take:
1. Cleanse your skin thoroughly and apply a serum if desired. You will get PhotoSerum included with the device, but you can use any other serum with Matrixyl (dermatologist-approved). The serum helps to moisturize and repair your skin, but you don't have to use it if you don't want to.
2. If you have sensitive eyes or are just worried about them, wear the safety goggles that also come with the device.
3. When you turn on the LightStim, you will see the LEDs light up and the timer starts. Then you can hold the device to your face for three minutes. You will feel a pleasant relaxing warmth in the place where you use it.
4. When three minutes have passed, you will hear a "beep" to remind you to move to the next zone. This way you treat the entire face. Thanks to the beeps, you don't have to keep track of time and you don't have to worry about going too fast or too slow to the next zone.
5. You made it! Now you can just clean the head of the device and stash it in the bag until the next time.
📌The key to success is consistency. Don't be lazy and try to use LightStim regularly. It may seem to you that not much changes. But take a "before" picture and take another one two months later. Even if you don't notice changes in the mirror, you will see them by comparing the two photos.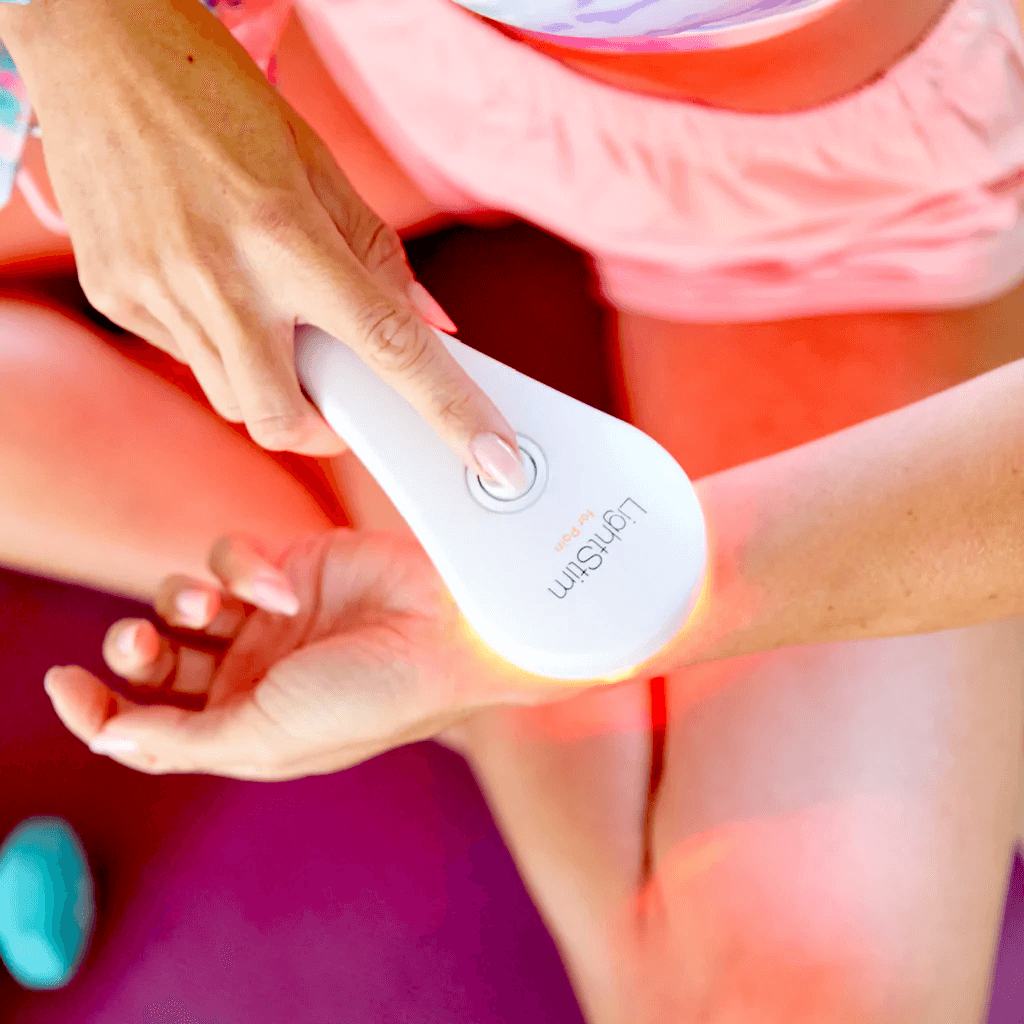 Also check out
SolaWave
, a brand that is known for its wands that effectively fight age-related changes, including wrinkles, fine lines, and pigmentation. Read our article to discover more details.
Summary
It's never too late to take care of your skin, whether you are 30 or 70. After all, every girl wants to have beautiful skin at any age. There are different ways to achieve this goal, and one of them is special facial devices. I personally think that light therapy is better than invasive procedures like Botox. It's safer, cheaper, and more enjoyable to feel. In addition, it is also more convenient, because you can improve your face literally sitting at home.
One of the best devices I've tested and researched is LightStim for Wrinkles. It does a great job with its main function (reduction of fine lines and wrinkles) and brings other beneficial effects along the way. It also has several quality alternatives. If you want a better device that fights wrinkles and acne at the same time, look at Dr. Dennis Gross SpectraLite Faceware Pro. And if you understand that you want something simpler, then start with the facial massager Mount Lai Gua Sha, which has also received a lot of positive feedback from users.
FAQ
🤔Does LightStim work on wrinkles?
LightStim for Wrinkles is designed specifically to reduce and prevent the appearance of fine lines and wrinkles. It is not a miracle pill and it will take time for you to see real results, but it is worth it.
⏳How long does it take to see results with LightStim?
Usually, girls and women use LightStim for Wrinkles for about two months to see meaningful results. However, everyone's body is different and you may see results earlier or later.
📆How often should I use my LightStim?
The standard recommendation for using LightStim for Wrinkles is 5-7 days a week. We recommend doing it daily to stay on schedule. But, of course, if you miss or forget to do the treatment on a certain day, there is nothing terrible to worry about.
👀Can you use LightStim under your eyes?
In general, you can use Lightstim for Wrinkles under the eyes, the doctors do not forbid it. But if you have individual sensitivity to light therapy, we recommend using the protective goggles that are sold together with the device.
💵How much does LightStim cost?
The standard price of LightStim for Wrinkles on various marketplaces is $249.